Every time I turn on the news lately, it seems like I hear doom and gloom about the real estate market, but I have to tell you that I disagree. While it does not feel as white-hot as it did in the third and fourth quarters of 2021, the Miami market has not stopped moving!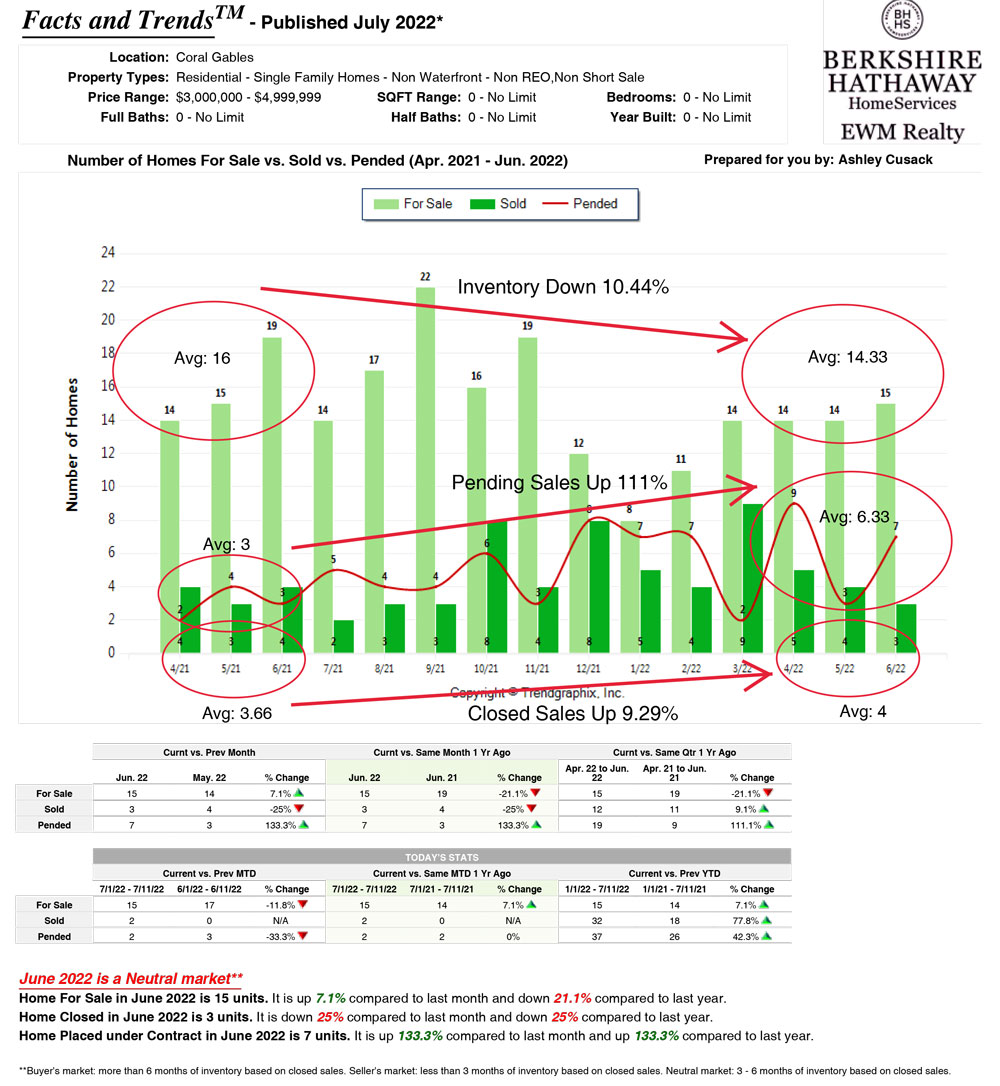 Take a look at the graph above. These are Facts and Trends based on Coral Gables single-family homes listed between $3,000,000 - $5,000,000. This graph shows the monthly numbers of homes that are for sale, sold, and that have pended. You will see that there are some months that look very dramatic from an inventory standpoint, for example September 2021. December 2021 and January 2022 show a market that had contracted from an inventory standpoint and still had high sale and pending numbers. Lately our inventory has remained stable and pending sales have varied. We are still seeing closings, but those numbers had gone down by June, although the number of pending sales rose higher than they were in May. Overall, compared to the second quarter of 2021, inventory is down 10.44% for the same timeframe in 2022, while sales and pending sales are up 9.29% and 111%, respectively. There are definite fluctuations, but these numbers do not scare me like the stats that I see on the news.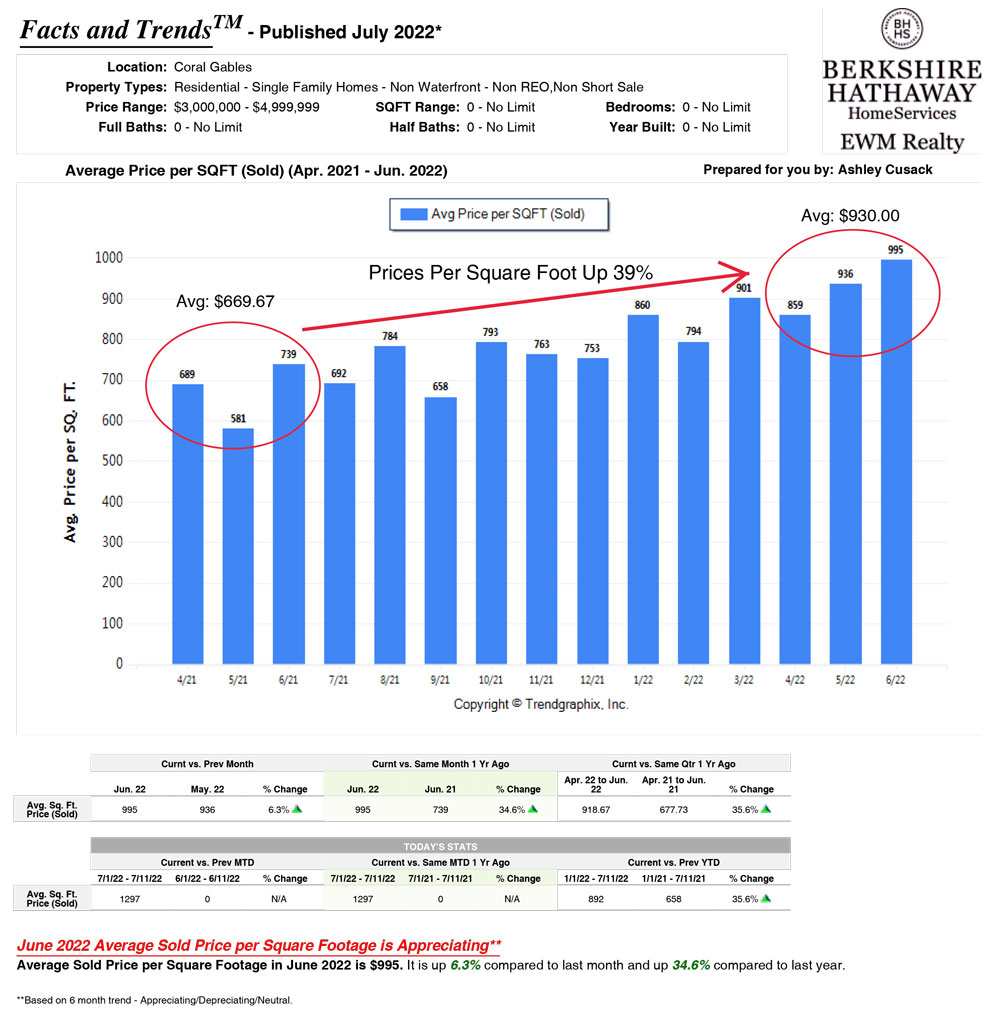 The next two graphs are also promising for Coral Gables homes in the $3,000,000 - $5,000,000 range. The blue chart shows that the average price per square foot of a closed sale has steadily increased by 39% since 2021, while the orange and green indicates that homes are spending less time on the market and selling near or above the asking price.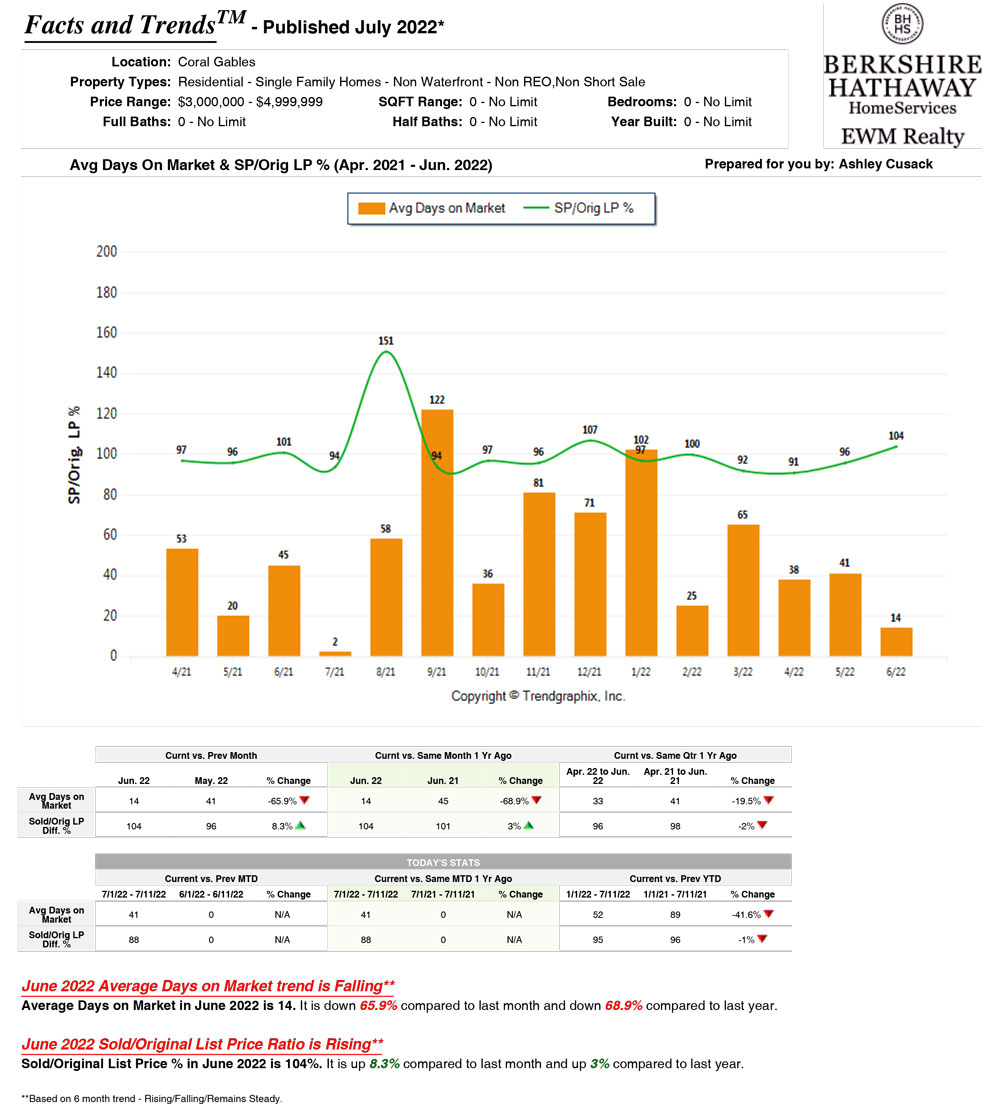 I understand that the rapid increase in mortgage rates might give buyers pause, but with companies and people still moving down to South Florida, our luxury market simply has not stalled.