Lately it seems like I have a conversation about mortgage rates at least once each day. It is true that rates have increased, and they are hovering between 5% - 5.5% for a 30-year fixed rate mortgage as of when I am writing this blog. In the not-too-distant past, we saw rates in the mid-2% range, so this does feel like a jump and I am often asked if this is going to slow the Miami market. If I had a real estate crystal ball, then I could give you a perfect answer, but because I do not, I can only speak from experience. My experience in this market tells me that, no, the increased mortgage rates are not slowing us down!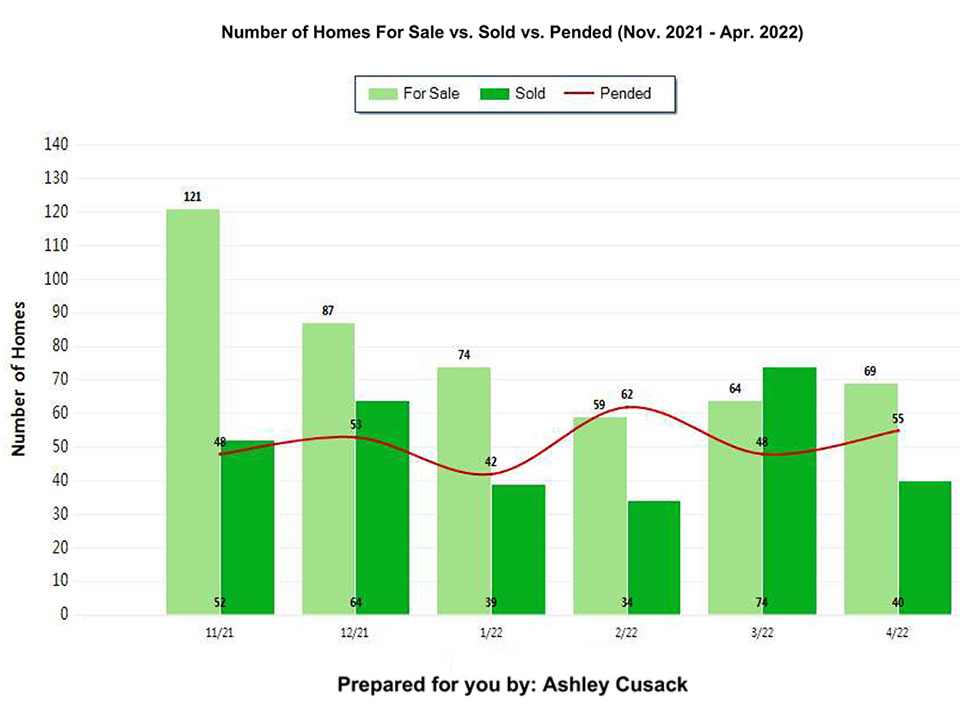 Check out the graph above, which looks at all Coral Gables single family homes, excluding short sales and foreclosures, that have been on the market since November of last year. You can see that the number of properties that are for sale decreased steadily from November of 2021 until February of this year. While we have seen an increase in available inventory in March and April, it has been slight. The red line on the graph, which indicates closed sales, shows that the number of closings since last November has remained fairly consistent, even though the available inventory has been depleted. This shows that buyers are still out there and willing to buy what they can find, higher mortgage rates or not!
Our strong seller's market continues on, so if you are thinking of selling your home give me a call. You might be surprised when you see where you can list your property!