The market updates that I have written since 2021 have seemed so redundant because our South Florida real estate market has been soaring for over a year now. As of late, prices have reached numbers that I have never expected. In fact, whether I was to write a market update for Coral Gables, Pinecrest, Palmetto Bay, or South Miami, the story would be the same. However, today I have chosen to look at Coconut Grove – specifically, single family, non-waterfront homes in Coconut Grove between $1,000,000 - $5,000,000.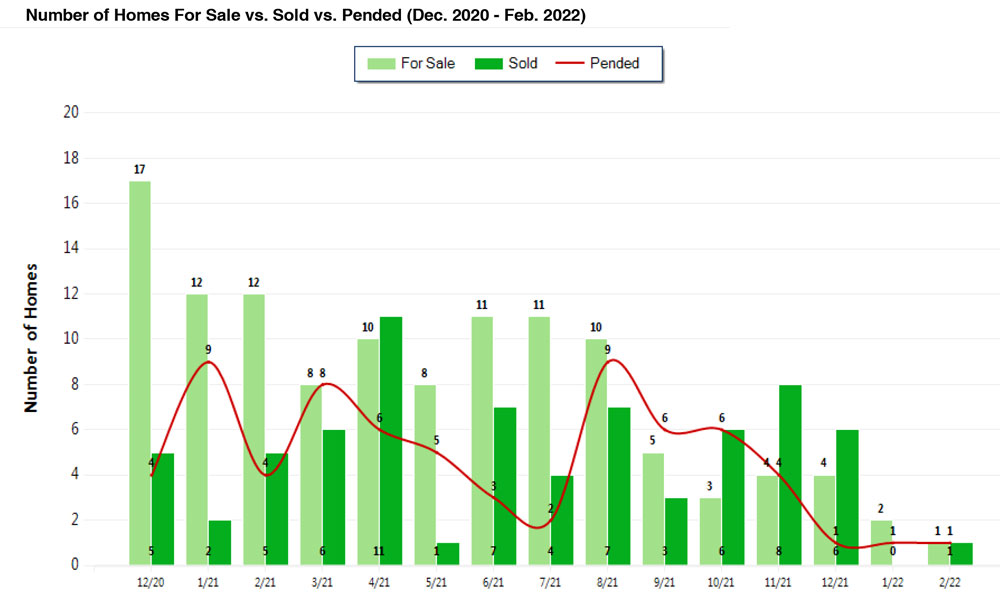 The graph above is a very good indicator of what is happening in the Grove's market across the board. There is hardly any inventory at all, and what does become available sells very quickly. Whereas in early to mid-2021, we hovered around 8 listings or so, the number of active listings dropped by 50% between August and September, and that number has only gone down since then. Simple supply and demand, then, brings us to the skyrocketing prices per square foot seen in the graph below. The average sale price per square foot in February of 2022 was a jaw-dropping $1,042: this is a number that was previously only reserved for waterfront homes, but these closed sales were all on dry lots!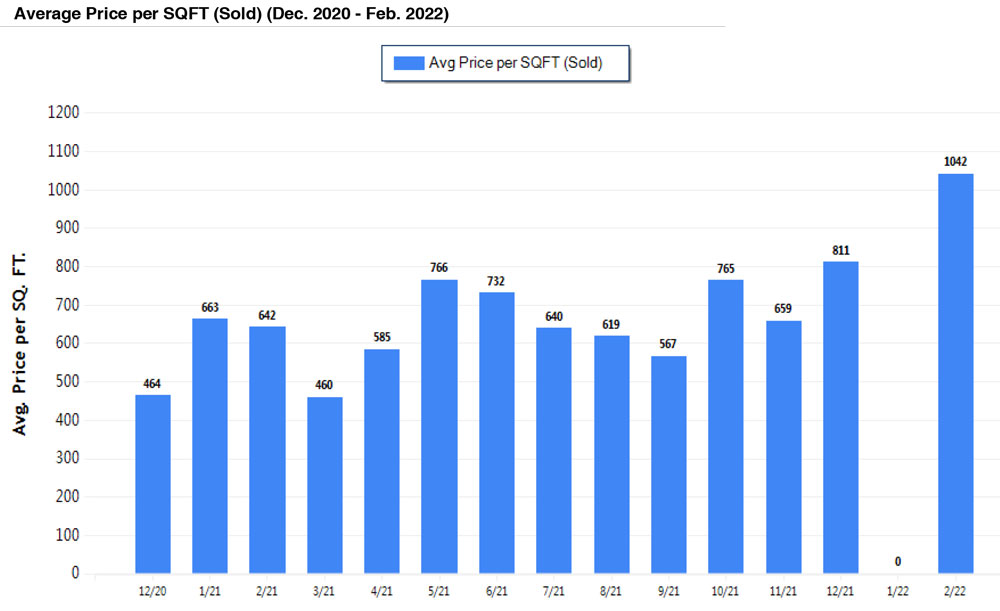 If the sales price per square foot does not tempt property owners to sell, then I do not know what will! Between $1,000,000 – $5,000,000 in Coconut Grove we are down to just 1 month worth of inventory, so any home that is listed will likely go under contract very quickly and for a very strong price. Buyers are on the hunt and will do what it takes to get their Miami dream home.
Now that I have said all of that, anecdotally I will say that it feels like a new wave of inventory is coming. I have had a number of people reach out to inquire about their home's current value, it has been hard to book my photographer lately, and I have had a lot of conversations about off-market properties that are becoming available. I do not think in any way, shape, or form that this is going to drive prices down, but it might calm the market somewhat if we do see a new influx of listings. It is still a great time to be a seller in Miami, so if you are thinking about listing your home now is the time! Don't hesitate to call me!