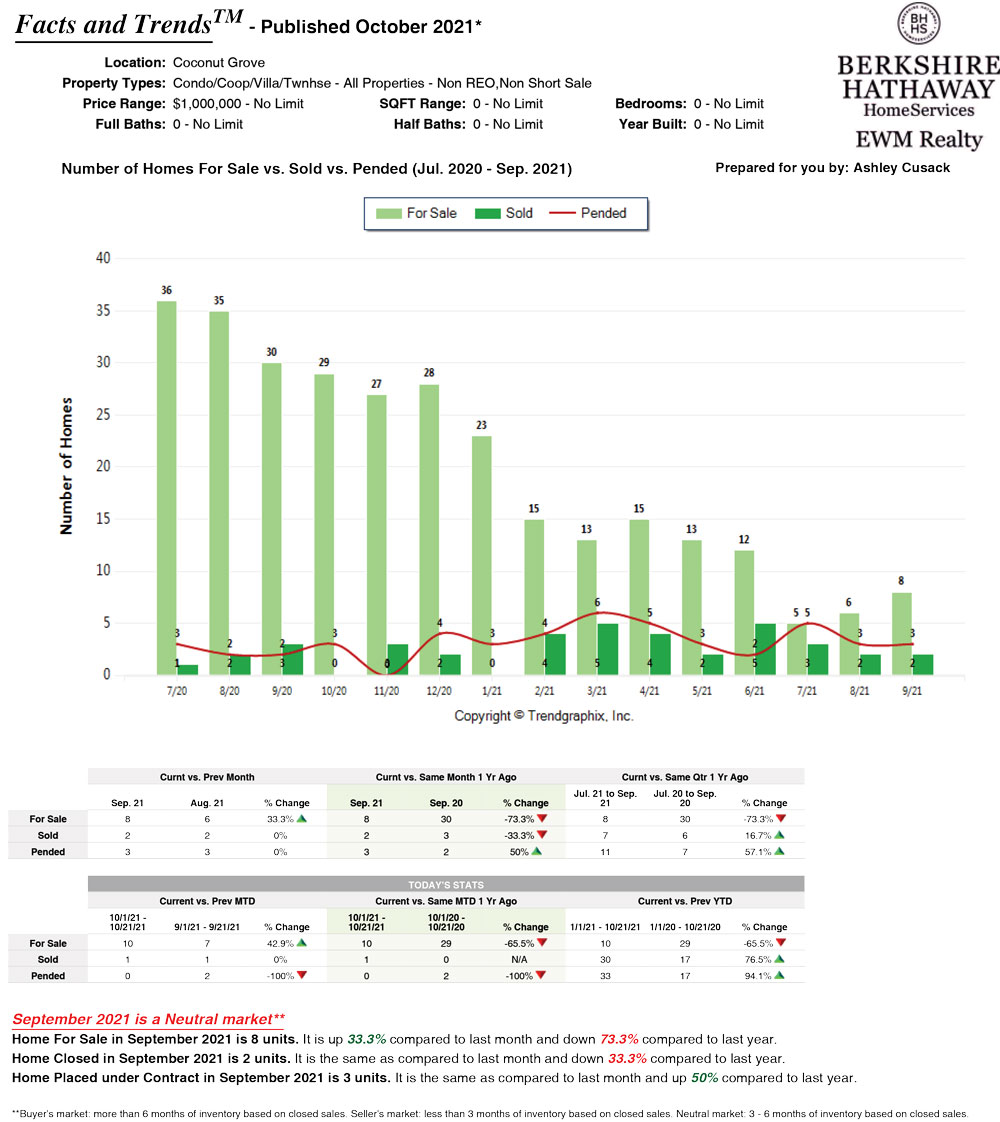 If you own a luxury condo in Coconut Grove, which I am defining as a condominium unit that will sell for $1,000,000 or more, then now is the time to sell! We are seeing shortages of listings in this market; in fact, in September 2021 there were only 8 units for sale, which is a stark contrast to the 30 units available in the same month of 2020. That is a 73.3% decline!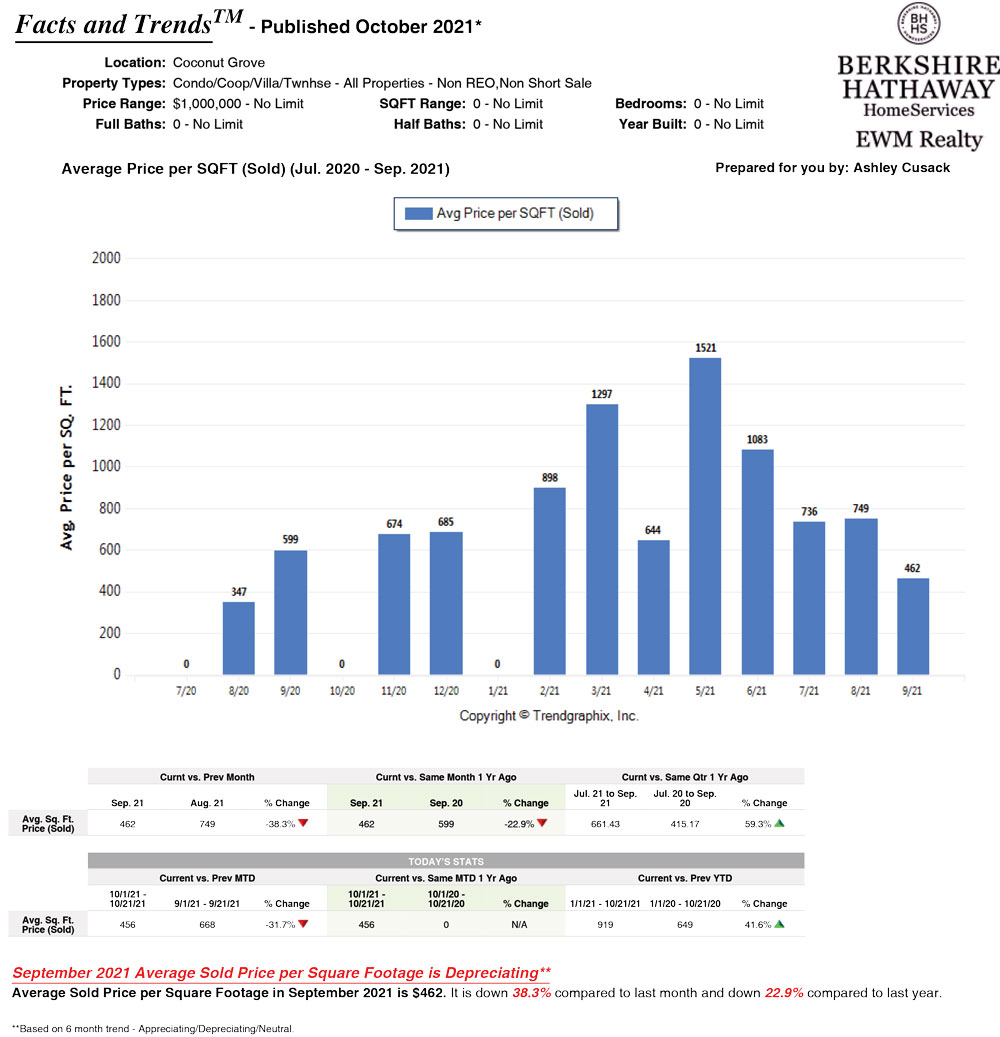 The graph above shows that the price per square foot of closed sales was down in September of 2021. Markedly down when you compare it to May of the same year. I did a little digging on the MLS and found that the closings in September were mainly in older buildings and complexes, such as L'Hermitage and Yacht Harbour. Those are both great places to live, but they sell lower than the shiny, new buildings that line South Bayshore! It was those new buildings that sold in May, one in the Grove at Grand Bay, and another in Park Grove. Naturally, those newly-developed properties will fetch a higher price per square foot, and when more of the new units close you will see the numbers on the graph above climb once again.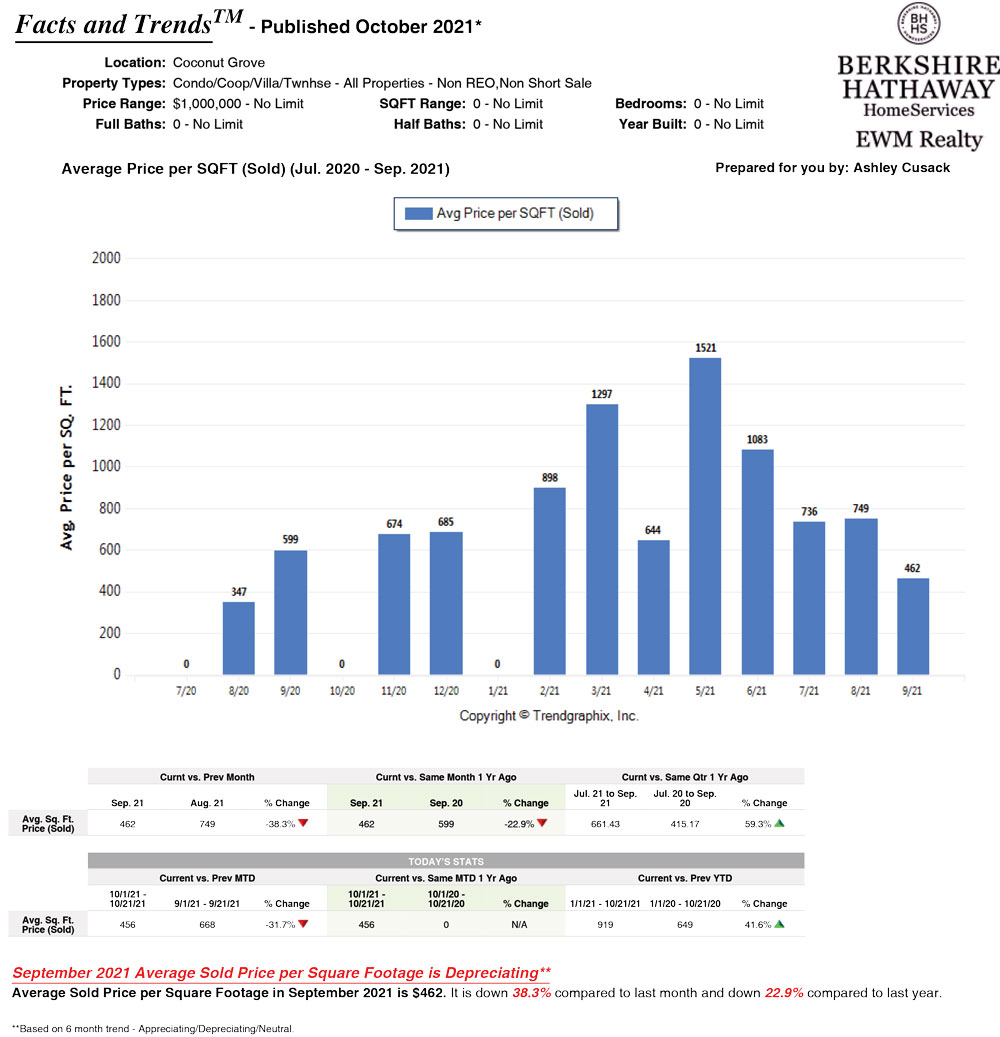 Whether you own a newer or older property in the Grove, there is a pent-up demand for your condo! With only four months of available inventory this past September, as opposed to ten months' worth in 2020, there is not much for buyers to see. I know this first-hand as I have several people who are looking to purchase in Coconut Grove in the very near future and we have not found their dream condominiums. What is on the market now will surely sell shortly, so if you have something to list then I would recommend doing so now! Feel free to call me for a comparable market analysis. I would love to help!