Hello and Welcome to Miami!
I have designed this website with you in mind, filling it with helpful information. Visit often to search for properties with my user-friendly real estate search solution, get details on schools all over Dade County, spend time reading my blog, or explore to find so much more!
550 South Dixie Highway
Coral Gables, FL 33146
Cell: 305-798-8685
Office: 305-960-5330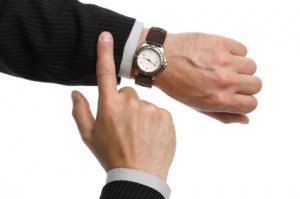 If you've been considering selling your primary home as a short sale, now is the time to sell! Since 2007, people who have sold their primary homes as a short sale have benefited from the "Mortgage Forgiveness Debt Relief Act" which is coming to an end in 2012. Here's how short sales work: if you owe $500,000 on your house and you sell it for $400,000, the $100,000 "gap" is technically considered taxable income and you are supposed to get a 1099 for that amount of money. This Debt Relief Act has suspended that requirement, giving owners the ability to short sell their homes without having to pay taxes on the deficit. However, it is expiring at the end of 2012. So if you are considering a short sale for your home, do it now so you can benefit from this tax relief act that is quickly coming to an end!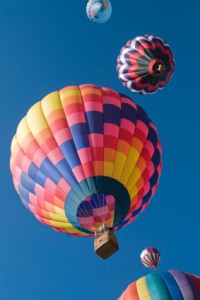 There's been a drastic slow down in the number of foreclosure properties being released to the market over the past year (though we expect to see an increase this year), but short sale properties are still going strong. Banks are approving short sales quicker and easier than they have in the past, making them more attractive to buyers than they've been. Short sales also sell for about 10% more than foreclosure properties (according to RealtyTrac VP Daren Blomquist), so it's in the banks' best interest to work out a short sale with a seller today rather than foreclose on it and lose more money down the road. In 2011, short sales accounted for more than 26% of all home sales in South Florida (higher than the rest of the US), and for 12% of home sales in Coral Gables, 16% in Coconut Grove and 8% in Pinecrest. We expect to see many more in 2012!
Interested in real estate in Miami? My areas of specialty are Coral Gables, Coconut Grove, Pinecrest, Ponce-Davis, South Miami and waterfront properties. Feel free to call or email me today. Let me and my team help you in your search!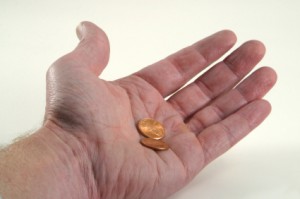 This week I attended an informative seminar led by the Miami Board of Realtors about short sales and tax implications. When sellers are considering short sales, it's common to talk about the bank's deficiency, but often less discussed is the potential tax implication. While a bank might forgive the deficiency, the seller might still be required to pay taxes on a certain portion of the amount being forgiven. For example, if you own a home with a mortgage AND line of credit and you short sell your house, you have to prove that all money used from the line of credit was used towards home improvements, like replacing your roof or installing a pool. However if money was spent on personal items like paying school tuition, that amount will be counted as income and taxed. The major lesson learned was when considering a short sale, speak to an accountant first to understand exactly what you're getting into!
Interested in real estate in Miami? My areas of specialty are Coral Gables, Coconut Grove, Pinecrest, Ponce-Davis, South Miami and waterfront properties. Feel free to call or email me today. Let me and my team help you in your search!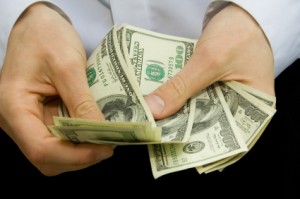 I heard the most interesting news this week that I thought was worth sharing. Bank of America has started a new pilot program offering to pay their distressed sellers up to $20,000 to short sell their homes. They have rolled this program out only in Florida for now since we have the highest foreclosure rates in the country.  To qualify, sellers have to have their home listed by November 30th and the closing has to take place before August 31st, 2012.  Bank of America then determines how much to grant back to the seller based on the value of the home and length of delinquency.
Here is an interesting story detailing an example of this special real estate program in action.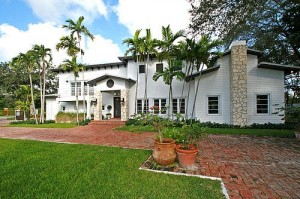 9905 SW 89th Court ~ REDUCED to $1,400,000
Short Sale! This is a gorgeous plantation-style new-construction home near Baptist Hospital! This home has 5 bedrooms, 5.5 bathrooms on a gated lot. Dark hardwood wenge floors run throughout the living spaces. The finest kitchen you have ever seen opens to the family room and features vaulted ceilings, double islands, Wolf 8-burner gas stove, Sub Zero fridge and freezer with extra beverage refrigerator and wine refrigerator. French doors line the back of the home, opening to the pool/patio area. Downstairs is an immense master suite with a luxuriuos spa bathroom. Out back is a detached guest house and cabana bathroom. Finished with a lovely Chicago brick driveway!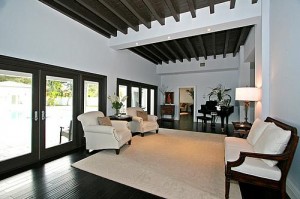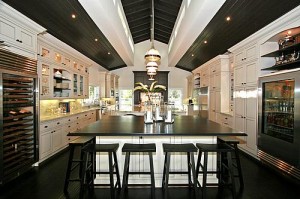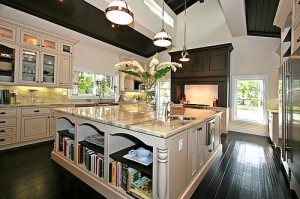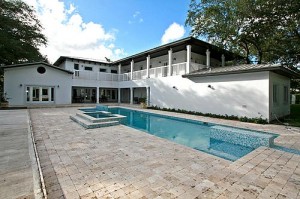 If you'd like to see this home, it will be open Sunday January 16th from 4:00 – 6:00.  Otherwise, feel free to email me or call me to set up an appointment.
Let's be honest.  Given the real estate conditions we've experienced over the past several years, buyers today always want to make sure they are getting "a deal".  But what people considered deals a couple years ago (20 – 30% off the list price) are not necessarily still out there because sellers have adjusted their asking prices down so much.  And because of that, we are selling a lot closer to the asking price these days than we have in the past, leaving some buyers feeling like they can't get "a good deal" anymore.
However, foreclosures and short sales continue to be great opportunities for people who really want a good deal AND have the patience to deal with them.  Foreclosures are properties that are owned by banks, in which the owners have been evicted for failing to pay their mortgage over a period of time.  So the parties involved in a foreclosure sale are just the buyer and the bank.  Short sales are properties still owned by individuals who owe more money to the bank in mortgages than the home is worth. For example, they might have a $300,000 loan, but can only sell the house for $200,000.  Short sales are a lot trickier than foreclosures because not only does the seller have to approve an offer, but the bank that holds the mortgage does too.  Once a contract gets accepted, the bank then does a thorough analysis to ensure that the seller really can't afford the home and the payments, and also makes sure that the offer on the table is a good one. It can be extremely difficult and time consuming to get through all the details.
Foreclosures have often been left empty for several months as owners have been evicted, and there's a lag time from that point to the point the listing hits the market.  So general upkeep and maintenance falls behind during that time. With owners facing eviction and dealing with their anger, they also are sometimes missing appliances, and in some cases, other things such as doorknobs, air conditioners, and I've even seen baseboards stripped off of the walls! So while there might be an incredible discount off the fair market value, you also have to keep in mind that there is usually a decent amount of repair costs involved right after the closing to bring the house back up to normal standards.
Curious to know about foreclosures in your neighborhood?  I pulled up a list of everything on the market in Coral Gables.  There are currently 11 single-family homes and 15 condos.  The condos range in price from $64,900 to $379,000 and the houses range from $259,900 to $857,900 with the most expensive house listed at $5,700,000 – a lovely open-waterfront home near Edgewater Drive!  Some of these are exceptional opportunities, and I'd love to talk to you about them if you're interested in taking them on!
Banks are challenging to work with on short sales, at best. We have had a nightmare of a time with one of our listings in the Grove. But we've just reduced it, and at this price, it's worth every headache for the person willing to persevere through the process!
The listing is a very nice townhouse in the center Grove, located at 3038 Orange Street. We were originally priced at $639,000 just a few months ago, and just this week we reduced the price to $495,000! That's only $213 per square foot, and a price decrease of 22.5%!
The home was built in 2002 and has 3 bedrooms and 2.5 baths. Downstairs is a nice open living/dining room and a gourmet kitchen, complete with stainless appliances and granite counters.
Upstairs, the enormous master suite has an office, a large walk-in closet, big master bathroom and a spacious private terrace.
The unit also has a large outdoor veranda with private pool and wet bar, perfect for entertaining! Additional features include a 1-car garage and mechanical gate for privacy.
Don't miss this amazing opportunity!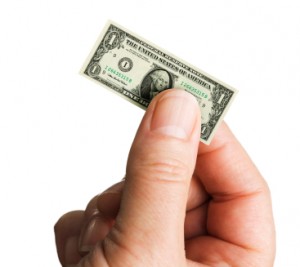 We are having a celebration today in my office – in honor of the two short sales that we closed yesterday!
We have had these two homes under contract for a combined total of more than a year. I truly wasn't sure that they would ever close, but I never gave up hope… It took lots of patience and perseverance, and it actually worked!
190 Edgewater Drive – List Price: $1,950,000 – Sale Price: $1,200,000
List Date: January 25, 2008
This house was very unusual and complicated. The owner had bought the house 6 months before we put it on the market and did some beautiful work to it. However, he was in financial trouble and had to sell it. Not only did he have a standard mortgage on the house, but there was also a 2nd lien holder. So we had to work the short sale through the standard bank process, but also had to get approval from the other lien holders!  
We had multiple offers on this house, and were actually under contract for months with one buyer. He didn't put up a very large deposit, and the day we received bank approval, he decided he didn't want to buy it anymore.
So we moved on to the next offers and managed to work one of them through. It took incredible amounts of patience and dedication, but this sale goes to show that if you let a sale work its way through the system, banks are actually responding to these short sales.
1700 Micanopy Avenue – List Price: $1,395,000 – Sale Price: $1,100,000
List Date: November 3, 2008
This house was also somewhat complicated. I had the buyers for this house. We looked at many houses together, but ultimately, this was the one they fell in love with and had to have. They were determined to make this work, but wanted to get a 90% loan so they would have some money to do work on the house after they closed. We tried for MONTHS to push this through and get them the loan, but were unsuccessful after many tries with several different banks. We finally worked something out with Gibraltar Bank and got them the loan.
In both instances, the buyers fell in love with these two houses and were incredibly committed to them, thus making it easy to commit to the long approval process required of both banks. What I took from both of these sales is that if you have the patience and perseverance and your buyers do too, short sales can really work! And today, after months and months of diligence and hard work, we are all celebrating!