Hello and Welcome to Miami!
I have designed this website with you in mind, filling it with helpful information. Visit often to search for properties with my user-friendly real estate search solution, get details on schools all over Dade County, spend time reading my blog, or explore to find so much more!
550 South Dixie Highway
Coral Gables, FL 33146
Cell: 305-798-8685
Office: 305-960-5330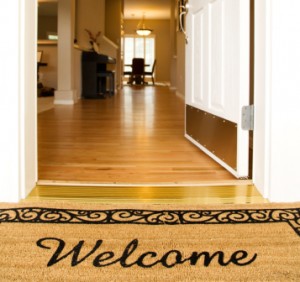 This week we asked Marisa Salas (good friend & owner of ShowHomes, a local staging company) what her top 5 tips are on getting homes ready to be listed. Here are her thoughts:
1) DE-CLUTTER. Remove everything from kitchen countertops and refrigerator door.   Minimize toiletries from bathroom counters.  Remove excess furniture and put into storage.
2) DE-PERSONALIZE. Minimize family pictures and personal items.  You want buyers looking at your house, not your kids' pictures!  Update old bedding.
3) MAKE THE HOUSE SPARKLE! Clean from top to bottom so it smells fresh…don't forget to clean windows inside and out!  Shampoo or replace old rugs.
4) CURB APPEAL. Make sure landscaping is neat and trim.  Freshen up with new mulch.  Make sure the house number is visible.
5) MINOR REPAIRS ARE KEY. Make sure everything is in good working order, replace old light bulbs, fix leaky faucets.  A fresh coat of paint does wonders!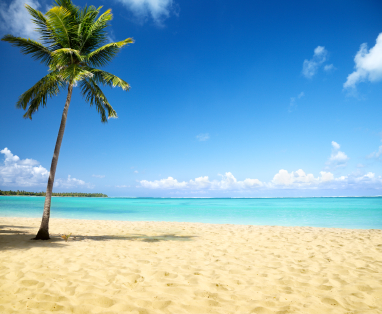 People ask me all the time if the real estate business dies in the summer, and should they hold off on listing their house until September when the buyers are back in town. In my experience, I have not found that the summer is particularly quiet in Miami! The people who are looking to buy in the summer tend to be the real buyers because they are on a mission to get settled before the school year begins. So while the summer may not be quite as busy as the spring (which is usually my busiest time of year in terms of new listings and sales), it is still a steady workload of buying and selling.
If you're considering listing your house for sale, don't wait until September to put it on the market. Real buyers are out there and it's better to go ahead and get it listed now!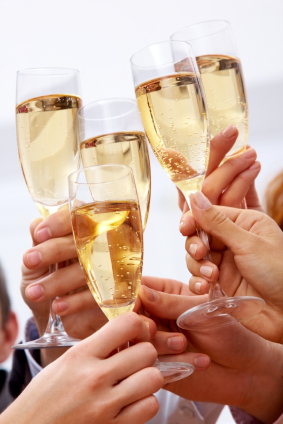 When we write our blog, we always look to what we've been experiencing lately or what's been going on in a particular week. For me, there's been so much activity recently in the high end market, I wanted to write about what's happening there. So I did my usual market analysis and was surprised to find that the MLS doesn't really reflect that much of a change in the high end at all yet. However, with all that is going on and all the offers that are being made on $2 million+ properties in our office, those statistics are bound to change in the next 6 months. While part of this activity is due to the fact that sellers are continuing to get realistic, it's also in part due to the fact that buyers are feeling comfortable again with the real estate market.
In the past two weeks in my office, I've put a $2 million+ house under contract, had an offer on my Snapper Creek lots priced at $6 million, and had an offer that didn't work out on my 2 Leucadendra property in Gables Estates, listed at $6.3 million. This is more action in the past two weeks than these types of listings have seen in a long while. So while it's still not reflected in the market statistics in the MLS, over the next several months I predict that we're going to see evidence that supports this buzz of activity in the high end sector coming out. Let the fun begin!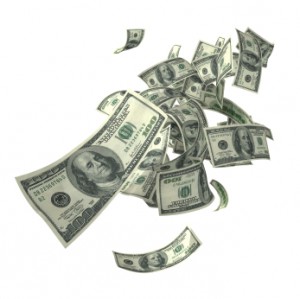 Last week, I promised an update on current market facts and trends.  There was an interesting article on the cover of the Wall Street Journal on Tuesday about the rise in cash buyers across the country.  Written by Mitra Kalita, the article notes that homes being bought with cash versus with financing are way up, and the first city she cites is Miami.  She says more than half of all the sales in 2010 in Miami-Dade were cash deals, up from 13% in 2006.
From my perspective, 26% of my closed sales in 2010 were cash deals.  Many of those buyers ended up getting financing after the fact, but it shows that they had the confidence on the front end to buy without the headaches often associated with lenders and appraisals today.  These cash purchases have given our market a lift because people are paying fair market value for these homes. We are avoiding the bad appraisals that we so often find getting in the way of sales.  
So not only does it help the sale go through, but once it closes, it creates a good comparable for the next buyer who is getting financing and will need an appraisal. These confident cash buyers have helped stabilize and breathe life into our market.
I'll continue to look after these types of trends and keep you updated.  It is nice to see the pickup in our market validated by a source like the Wall Street Journal.
Boo Zamek, founder and owner of JustAskBoo, sent me the nicest email last week that she received from one of my past clients.  I was so honored to receive it, and thought it was something worth sharing! 
I cannot begin to adequately express my deep appreciation and gratitude for Ashley Cusack in helping us through our house selling process. Your very high level of expertise, knowledge and professionalism were why we wanted to work with you, but we were also continually grateful for your warmth and heartfelt friendliness when we needed it. I am firmly convinced that I got the best representation from initial listing to final closing because of you and your incredible TEAM. Thank you  so very, very much for all the guidance and many little extras that you provided. Thanks also to JustAskBoo for providing the community with such a high quality Realtor!! 
– Rita Borbon and Kevin Thornburg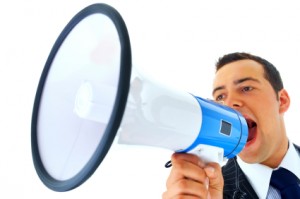 It's so interesting to me to see how much things have changed in the real estate industry over the 20+ years that I've been in the business.  One of the most striking things to me is how important marketing is today and how many more venues we have to market properties than we did way back when. The internet is a critical component to our marketing efforts – EWM has affiliations with several different companies, so everything that goes into the MLS automatically gets sent to Trulia.com, Realtor.com, Yahoo.com, EWM.com and a variety of other websites that we know consumers rely on for real estate searches. EWM is partners with Christie's International so all of our listings go to their website as well. I also create individual websites for each one of my listings. In addition to all of the internet marketing that I do, I also send Email campaigns to a list of local agents, post all of my listings on JustAskBoo, run ads in the Herald every Sunday, create beautiful brochures, make phone calls to any realtors I think would have interested clients, get professional photography done of every listing, and the list goes on and on. I have always believed that when I get a listing, it is my job to put it out there to reach as broad of an audience as I can, and to help the sellers get their house sold effectively and efficiently. By the time someone makes an appointment to see one of my listings, they have already "previewed" the house on the internet, so I have to make an impression on someone before they ever step foot into a house.

Just this past week, I did a major marketing blitz for one of my listings that had just been reduced and was ready to be sold as a short sale. I posted it on JustAskBoo, email blasted my list of Realtors, made 20+ phone calls to various agents, held an impromptu open house on Sunday, had a Broker's Open House Wednesday, and within days, I have 4 offers on the home. This just goes to show how productive a marketing blitz can be in this market, and what a difference it truly makes. As realtors, we no longer post listings on the MLS and wait for the phone to ring. Our marketing wheels are in motion long before the listing ever hits the MLS, and this is a perfect example of how marketing can be so effective.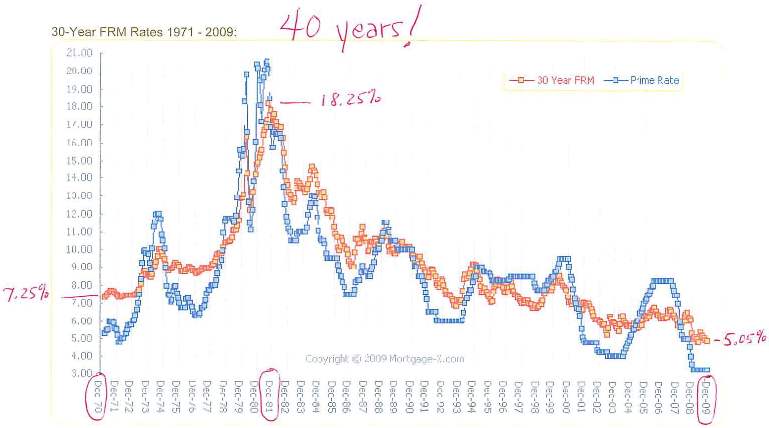 I read an article recently in BusinessWeek by Marc Roth titled "If You Don't Buy A House Now, You're Stupid or Broke".  He raises a very good point about why now is a great time to buy a house, and I thought I'd share some of his key points with you.  For those of you who would like to read the full story, please email me (ashleymia@aol.com) and I will send you a copy.
Interest rates are at an all time low.  As of today, the average 30-year fixed-rate loan with no points or fees is around 5%. This is the lowest interest rate we have seen in almost 40 years!  These rates have been all over the charts in the past several years, soaring as high as 18% in 1981, and just in the past few years, they have fluctuated anywhere from 5% to 7%.
But history has proven that rates are changing all the time, and based on where they are right now, we are much more likely to move farther upward than downward.  And historically, once rates get high, it takes a long time to get them back down to where they were.
Consider this.  Many people are holding off on buying homes today because they think prices are still coming down.  While that might be true, you aren't necessarily helping yourself because interest rates will be going up.  And here's the truth: if house prices drop 10% more but interest rates rise just 1%, your monthly mortgage payments stay the same!  And we know that interest rates are going to go up.  But we don't know that prices still have 10% more to come down.  
So the message is this – there is no better time than RIGHT NOW to buy a home.  If you are even contemplating becoming a home-owner or buying a bigger home, now is the time to do it, while interest rates are LOW.  We may never see these interest rates again!
People are always asking me how's the Miami real estate market? How are you doing? How's the year going? I am lucky and thankful to be able to say that I'm actually having a great year. I've had a lot of transactions close because there are a lot of buyers out there ready to buy. So my listings are being shown, offers are being made, and deals are being put together.
The main problem I see with this market is that there are still many homes on the market that are overpriced. So buyers are being turned off from homes they don't think they can afford, while if they made an offer, the seller might be more willing to come to terms with the current market than their price reflects. It seems sometimes that you don't know what a seller's "real" price is until you make the offer, get the conversation going with them, and see where they really stand.
A year ago, we didn't have many comps to use when pricing homes, so knowing where something would sell was more unpredictable. These days however, things are selling again so we have good comps to use when looking at how to price a house. You can get a pretty good target of the value of a house today –  something that was more difficult a year ago.
Sellers have to be realistic and understand that even if they did get an offer higher than what the market commands, most buyers today are getting mortgages (because interest rates are still so inviting) which means the property will need to be appraised. And if it's not in line with the market, the property won't appraise, and the bank won't approve the loan.
Pricing is somewhat of an art. You don't want to underprice a home – you want to price it close enough that you are going to get the activity desired on the home. While it's tempting in this market to overprice to build a nice cushion expecting low-ball offers, the closer you price your home to the actual sales price, the larger the pool of buyers you will find. With a larger pool of buyers, you may even end up with competition for your house!