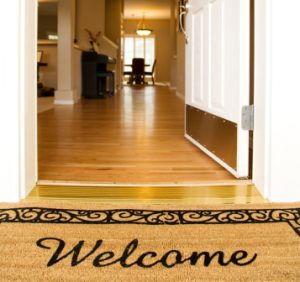 This week we asked Marisa Salas (good friend & owner of ShowHomes, a local staging company) what her top 5 tips are on getting homes ready to be listed. Here are her thoughts:
1) DE-CLUTTER. Remove everything from kitchen countertops and refrigerator door.   Minimize toiletries from bathroom counters.  Remove excess furniture and put into storage.
2) DE-PERSONALIZE. Minimize family pictures and personal items.  You want buyers looking at your house, not your kids' pictures!  Update old bedding.
3) MAKE THE HOUSE SPARKLE! Clean from top to bottom so it smells fresh…don't forget to clean windows inside and out!  Shampoo or replace old rugs.
4) CURB APPEAL. Make sure landscaping is neat and trim.  Freshen up with new mulch.  Make sure the house number is visible.
5) MINOR REPAIRS ARE KEY. Make sure everything is in good working order, replace old light bulbs, fix leaky faucets.  A fresh coat of paint does wonders!