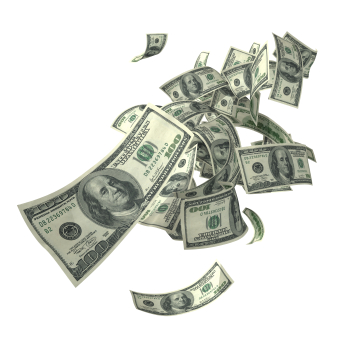 Last week, I promised an update on current market facts and trends.  There was an interesting article on the cover of the Wall Street Journal on Tuesday about the rise in cash buyers across the country.  Written by Mitra Kalita, the article notes that homes being bought with cash versus with financing are way up, and the first city she cites is Miami.  She says more than half of all the sales in 2010 in Miami-Dade were cash deals, up from 13% in 2006.
From my perspective, 26% of my closed sales in 2010 were cash deals.  Many of those buyers ended up getting financing after the fact, but it shows that they had the confidence on the front end to buy without the headaches often associated with lenders and appraisals today.  These cash purchases have given our market a lift because people are paying fair market value for these homes. We are avoiding the bad appraisals that we so often find getting in the way of sales.  
So not only does it help the sale go through, but once it closes, it creates a good comparable for the next buyer who is getting financing and will need an appraisal. These confident cash buyers have helped stabilize and breathe life into our market.
I'll continue to look after these types of trends and keep you updated.  It is nice to see the pickup in our market validated by a source like the Wall Street Journal.