Hello and Welcome to Miami!
I have designed this website with you in mind, filling it with helpful information. Visit often to search for properties with my user-friendly real estate search solution, get details on schools all over Dade County, spend time reading my blog, or explore to find so much more!
550 South Dixie Highway
Coral Gables, FL 33146
Cell: 305-798-8685
Office: 305-960-5330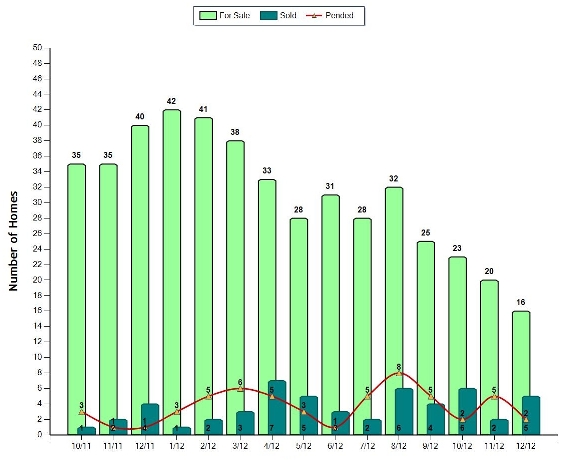 With all areas of our market getting stronger, I thought it would be worthwhile to take a look at a few specific markets to see how they did in the fourth quarter of 2012 compared to one year earlier. In Coral Gables, the $1M – $1.5M market has been particularly active recently. At the end of  2011, there were 40 listings in this range on the market with an average of 2 sales monthly. We ended 2012 with only 16 on the market and averaging 4 sales monthly.
In the last quarter of 2011, the average sold price per square foot of these homes was $287. In 2012, it increased 3.5% to $297.
Homes are selling at an average of 92% of their list price and at the rate we were selling this inventory at the end of 2012, we only had 3.2 months left of inventory.
Like I've said before, there's a big shortage of listings on the market right now. If you are considering selling your home, now is a great time to do so!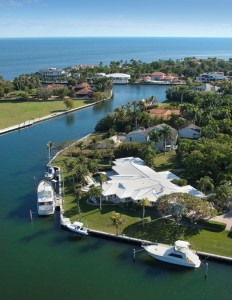 Miami has so much going for it – beautiful beaches, world class restaurants, tons of sunshine, and the list goes on! But one of my favorite things about our city is the opportunities available to own homes on the water, giving people the ability to get to the bay by boat so quickly and easily and enjoy life on the water. Sales of waterfront homes in Coconut Grove and Coral Gables have doubled so far this year when compared to the same time last year.  We've had 16 sales of waterfront homes so far this year with another 13 pending sale. Last year at this time, we had only sold 8!  In addition, our inventory of these waterfront homes has dropped almost 18% since this time last year. All good news for waterfront homeowners, and people considering a move to a waterfront home!
Interested in real estate in Miami? My areas of specialty are Coral Gables, Coconut Grove, Pinecrest, Ponce-Davis, South Miami and waterfront properties. Feel free to call or email me today. Let me and my team help you in your search!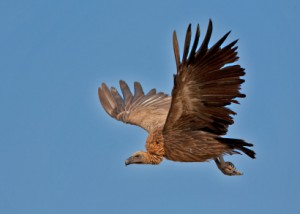 We have a client that was interested in seeing a short sale that just came on the market in a prime location of the Golden Triangle. We called the realtor about it immediately to get him in, but the realtor said they couldn't get in to show the house for 4 days and to call him back then. Of course we told our client, he drove by the house a few times, and 4 short days later, we called the realtor back.
By the time I got ahold of the realtor that day that he finally had a key to let us in, he already had 4 OFFERS from different buyers, most of which were all cash! Of course I was aghast and asked him how they were able to get in to see the house before we were if he didn't have a key, and he told me ALL FOUR OFFERS WERE MADE SIGHT UNSEEN. The owner had already selected a "highest and best" and he would not be showing the property.
I am incredibly curious to know what this home sells for. Investors are out there like hawks!
Interested in real estate in Miami? My areas of specialty are Coral Gables, Coconut Grove, Pinecrest, Ponce-Davis, South Miami and waterfront properties. Feel free to call or email me today. Let me and my team help you in your search!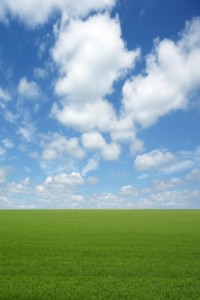 There are a lot of buyers out there right now! A few buyers in particular that I am working with have seen everything on the market and cannot find what they are looking for. We have exhausted every listing! So if you are considering selling your house and it fits the following parameters, please contact me. I'd love to hear from you.
–       Around $2 million in Ponce/Davis, Hammock Lakes, Kerwood Oaks, north Pinecrest areas. Prefer contemporary with at least 20,000 sq ft of land and 5,000 sq ft house with a pool.
–       Up to $650,000 in Coral Gables/South Miami/Pinecrest areas. At least 3 BR/2 BA, 2,000 sq ft with some updates and room for a pool.
–       Up to $325,000 in Coral Gables/Schenley Park/Red Rd area. At least a 2 BR/1 BA.
Please help me find a home for my eager buyers!
Interested in real estate in Miami? My areas of specialty are Coral Gables, Coconut Grove, Pinecrest, Ponce-Davis, South Miami and waterfront properties. Feel free to call or email me today. Let me and my team help you in your search!
I had two great price reductions this week on listings of mine in Coral Gables!
1225 Asturia Avenue – Reduced to $589,000 from $639,000. Visit www.1225Asturia.com to see more pictures and get details!
3618 Palmarito Street – Reduced to $825,000 from $865,000. Visit www.3618Palmarito.com to see more pictures and get details!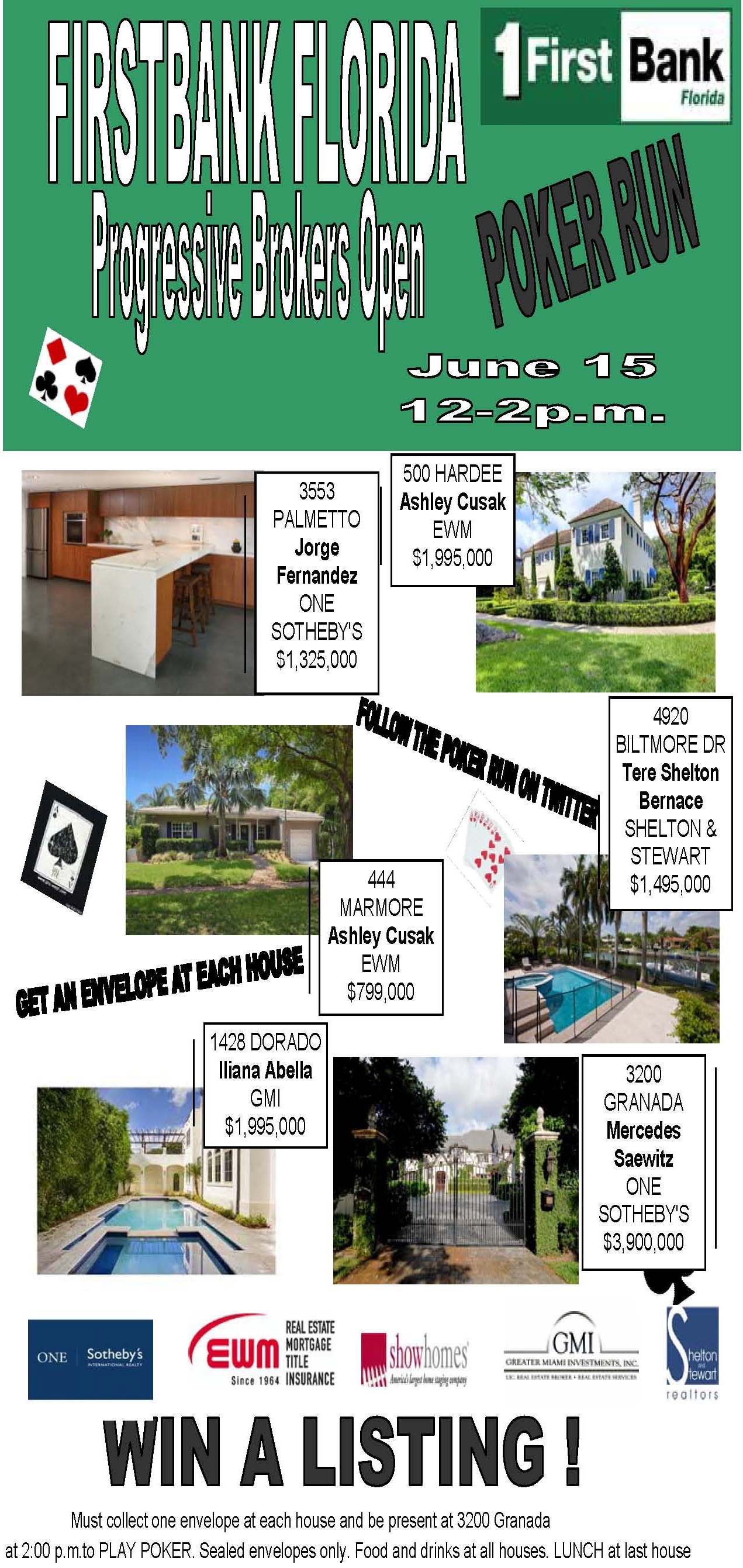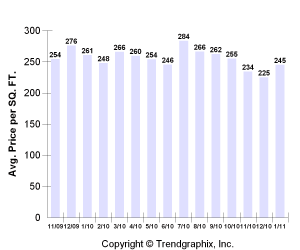 I decided to write today's post about the $500,000 to $1 million non-distressed market in Coral Gables. Much to my surprise, when I pulled the report, the numbers that came up were not what I was expecting!  But since this is what I had in mind to share with you today, I figured I should run with it. I also want to note that our reporting system is one month behind with the data, so we currently have all sales and information through January of this year, but February's data is not yet showing up on the graph.
The inventory in this market has gone down in the past year by 13% – there are currently 103 houses on the market in this price range, down from 119 last year. So while we're headed in the right direction on that front, the report also shows a decline in value on a price per square foot basis. Last year, we were at an average of $264/square foot and this year the average is $235/square foot. 
If you look at the chart though, we have been up and down all year, and I certainly don't feel like we're in a declining market. I would not advise my clients that the market is declining either. On the contrary, I am feeling more activity in this market than I have in years, but I do have to analyze the numbers and this is what they say.
I am going to revisit this same search in 2 months. My prediction is that we are going to see sales in February and March picking up again and bringing these numbers back up to last year's average. I truly believe that we have reached a stable market and I believe the numbers will reflect that.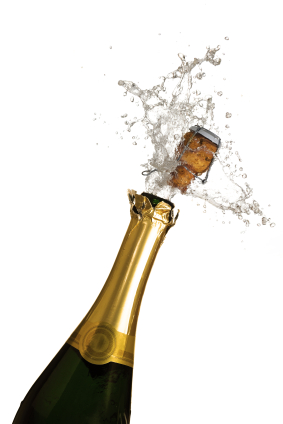 The Washington Post published an article this week about declining home prices across the US.  The report claims a 1.3% drop from September to October of this year, saying that many regions of the country have hit new lows and are not expected to rebound anytime soon.  While I can't predict the future and I don't know what tomorrow has in store, I can look at what has happened in our local market over the past year and make an educated guess at what we will see in the coming year.
I wrote a post a few weeks ago about how prices in our area have stayed relatively the same over the past year and how we're back to 2003 prices.  When I opened the Case Shiller report for Miami in 2010, the national figures reflect the same. You will see in the chart below that we have basically remained at the same level since March 2009, after many months of decline, and we are back to 2003 prices.
Case Shiller says our highest values were seen at the end of 2006 – $280 per square foot. Since then, we have been on the decline:
– End of '06 – $280/sq ft
– End of '07 – $231/sq ft
– End of '08 – $165/sq ft
– End of '09 – $148/sq ft
– End of '10 – $144/sq ft
We have dropped almost 50% since 2006! But at least we are seeing trends of stability, remaining pretty level for the past year.  So…while I have no idea what the future brings, it is very clear that we did hit a bottom a year and a half ago and we have remained level. Our 2010 was a strong year for sales and if a home was priced properly, it sold.
In my opinion, one of the best indicators of a balanced market is when someone can identify a house they want to buy, put it under contract to close in a few months, and feel confident that they can list and sell their house in that same time period.  So while we're all still hesitant to give the advice that you're fine to buy a house while selling your house, it has been steady enough that we have been able to accomplish it this year, as long as the seller is realistic on price.
This isn't something I have advised anyone to do since 2006. However, this year we did effectively buy and sell for clients numerous times.
So here's to a continued steady track for 2011 – and hopefully another productive year!
While I don't pretend to know what the future will bring, I'm hopeful that 2011 will be another steady year that enables us to have confidence in our market!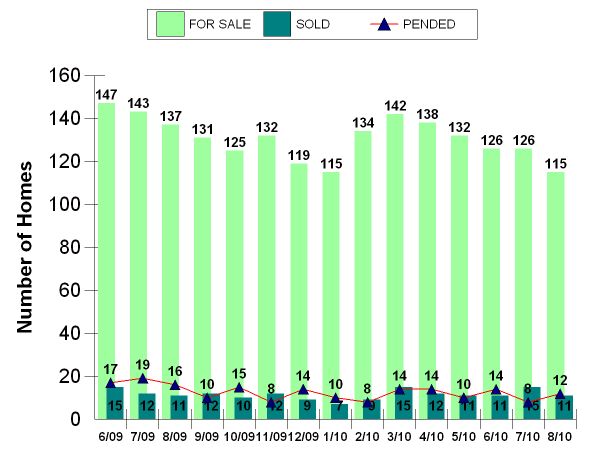 It has been a while since I did a market update on JAB so I thought I should give everyone an idea of what we're seeing out there!  Today I'm going to focus on homes in Coral Gables between $500,000 to $1 million, and I'm excluding any short sales or foreclosures to ensure we're comparing apples to apples.
I have good news to report.  Last year at this time, there were 142 homes for sale in this price range and this year we are down 14% – so as the trend has been in the past year or so, inventory is continuing to creep back down to a more balanced level.  On the other hand, the average price per square foot for a home that sold at this point last year was $261, and this year we are up to an average of $273 per square foot!  While this might not be the number we were seeing a few years ago, it is certainly reassuring to know that we are starting to see prices go up again.  I am confident that this trend will continue.
Activity in my office has been very busy and it is clear that people are buying houses again and real estate is picking up. So if you are thinking about buying or selling, now is the time!

The Home Design & Remodeling Show is this weekend!!  For those who have never been, this is an unbelievable event, held at the Miami Beach Convention Center, with EVERYTHING you can imagine for your home available under one roof.  The convention runs from September 3rd through the 7th and the hours are:
Friday – 6:00 pm to 10:30 pm
Saturday & Sunday – 12:00 pm to 10:30 pm
Monday – 12:00 pm to 7:30 pm
Tuesday – 6:00 pm to 10:30 pm
Tickets are only $10 to enter!  And if you go to their website, you can get $2 off the entry fee.
This show has it ALL – from furniture, doors, spas, generators, home decorators, kitchen & baths, appliances, patios, landscapers, you name it!  If you can think of something to do for your home, they will have it at the show.  They even have loan modification specialists available to talk to you about your mortgage!  It's a huge event and definitely not one to be missed if you're thinking about doing anything to your home.
Vendors are also offering discounts at this show that you couldn't get otherwise.  Visit "Exhibitor Coupons" on their website for all the various deals.  And have a great Labor Day weekend full of shopping!
I was working on comparables this afternoon for one of my Coconut Grove clients, and I was surprised to find two things – that many of the homes listed between $1 million and $2 million were new construction, and that the average price per square foot of the sold comparables averaged in the low $300s!  So I did a full search on the Grove, looking within this price range, and found the results so interesting I wanted to share them with you.
Looking between February '09 to April '10, the number of homes on the market has been steadily declining every month in this price range. For the first time in over a year, our inventory was up more than 10% than the month before in April, with 125 homes on the market (but this is still down from where we were 8 months ago).  So things are really moving!  We've also seen an increase in the number of homes pending sale and sold.  In the past 6 months, we've seen an average of 6 homes in this price range pending sale each month, and 5 closing.  However, just in the past two months, 17 homes have pended sale!  So as these homes close in the upcoming months, we'll see these numbers increase.
While prices are still down from where they were a few years ago, I'm happy to report that we are beginning to see an increase in the price per square foot of the sold homes in this price range.  Our average the past three months was $338.39 per square foot, whereas the three months prior it was at $309.09 per square foot.  So it is refreshing to share that our inventory is leveling out, our prices are starting to inch up again, and recovery has begun!
If you have any questions about any real estate needs, please don't hesitate to call me at 305-798-8685 or e-mail me at ashleybcusack@gmail.com. I also love getting your feedback and any suggestions on future postings you would like to see.