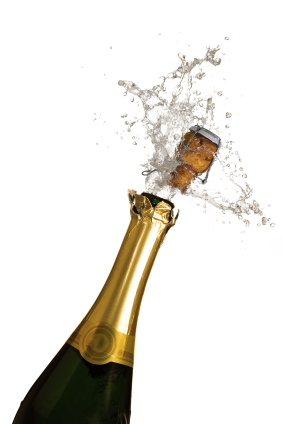 The Washington Post published an article this week about declining home prices across the US.  The report claims a 1.3% drop from September to October of this year, saying that many regions of the country have hit new lows and are not expected to rebound anytime soon.  While I can't predict the future and I don't know what tomorrow has in store, I can look at what has happened in our local market over the past year and make an educated guess at what we will see in the coming year.
I wrote a post a few weeks ago about how prices in our area have stayed relatively the same over the past year and how we're back to 2003 prices.  When I opened the Case Shiller report for Miami in 2010, the national figures reflect the same. You will see in the chart below that we have basically remained at the same level since March 2009, after many months of decline, and we are back to 2003 prices.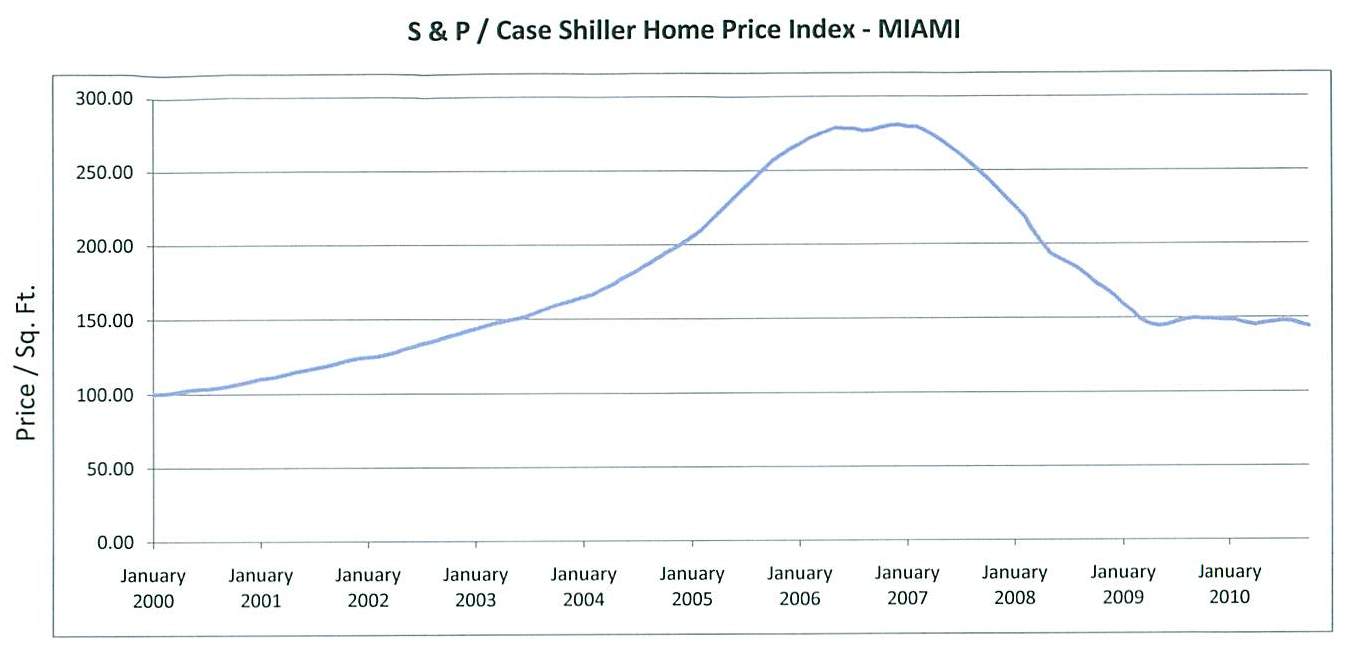 Case Shiller says our highest values were seen at the end of 2006 – $280 per square foot. Since then, we have been on the decline:
– End of '06 – $280/sq ft
– End of '07 – $231/sq ft
– End of '08 – $165/sq ft
– End of '09 – $148/sq ft
– End of '10 – $144/sq ft
We have dropped almost 50% since 2006! But at least we are seeing trends of stability, remaining pretty level for the past year.  So…while I have no idea what the future brings, it is very clear that we did hit a bottom a year and a half ago and we have remained level. Our 2010 was a strong year for sales and if a home was priced properly, it sold.
In my opinion, one of the best indicators of a balanced market is when someone can identify a house they want to buy, put it under contract to close in a few months, and feel confident that they can list and sell their house in that same time period.  So while we're all still hesitant to give the advice that you're fine to buy a house while selling your house, it has been steady enough that we have been able to accomplish it this year, as long as the seller is realistic on price.
This isn't something I have advised anyone to do since 2006. However, this year we did effectively buy and sell for clients numerous times.
So here's to a continued steady track for 2011 – and hopefully another productive year!
While I don't pretend to know what the future will bring, I'm hopeful that 2011 will be another steady year that enables us to have confidence in our market!