Hello and Welcome to Miami!
I have designed this website with you in mind, filling it with helpful information. Visit often to search for properties with my user-friendly real estate search solution, get details on schools all over Dade County, spend time reading my blog, or explore to find so much more!
550 South Dixie Highway
Coral Gables, FL 33146
Cell: 305-798-8685
Office: 305-960-5330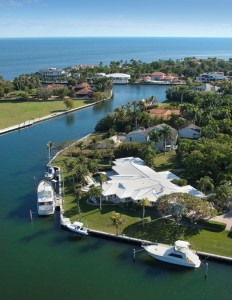 Miami has so much going for it – beautiful beaches, world class restaurants, tons of sunshine, and the list goes on! But one of my favorite things about our city is the opportunities available to own homes on the water, giving people the ability to get to the bay by boat so quickly and easily and enjoy life on the water. Sales of waterfront homes in Coconut Grove and Coral Gables have doubled so far this year when compared to the same time last year.  We've had 16 sales of waterfront homes so far this year with another 13 pending sale. Last year at this time, we had only sold 8!  In addition, our inventory of these waterfront homes has dropped almost 18% since this time last year. All good news for waterfront homeowners, and people considering a move to a waterfront home!
Interested in real estate in Miami? My areas of specialty are Coral Gables, Coconut Grove, Pinecrest, Ponce-Davis, South Miami and waterfront properties. Feel free to call or email me today. Let me and my team help you in your search!
Leave a Reply