Hello and Welcome to Miami!
I have designed this website with you in mind, filling it with helpful information. Visit often to search for properties with my user-friendly real estate search solution, get details on schools all over Dade County, spend time reading my blog, or explore to find so much more!
550 South Dixie Highway
Coral Gables, FL 33146
Cell: 305-798-8685
Office: 305-960-5330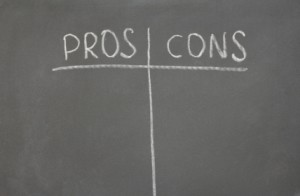 Real estate today is like the wild, wild west. From multiple offers to back-up contracts, it can be daunting! In times like this, people question whether they really need a realtor or not. Here is my perspective!
PROS:
– Realtors know the market, which is always changing. How best to negotiate a deal changes often based on the market conditions, and realtors are abreast of that.
– Making a strong first offer is critical, and the presentation of that offer can be just as important.
– Realtors have relationships with other realtors. Deals come together (and are helped along) based on those relationships sometimes.
– We have tools just from experience to get around inevitable stumbling blocks along the way. It's what we do everyday – so our "toolbox" is overflowing!
CONS:
– Commission must be paid!
– You run the risk of using a realtor who doesn't work hard or doesn't know your market, which could be detrimental.
Call me if you need real estate help. The pros definitely outweigh the cons!
My focused dedication as a realtor in my home town of Miami for over 20 years, consistently puts me at the top of my field. Whether you're looking to buy or sell your home, let me help you from start to finish with my results-proven: professional marketing, excellent property exposure and comprehensive experience.
As the #3 Realtor company-wide at EWM in 2012 with over $55 Million in sales, my focus is on Coral Gables, Coconut Grove, Pinecrest and South Miami — specializing in luxury real estate and waterfront properties. Call me today and let's get started!
305.798.8685 | ashley@ashleycusack.com | Facebook | YouTube
I just listed a very special custom-built home in South Miami that sold within days of being listed, with multiple offers. In doing my analysis, I knew it wouldn't sell over $1 million, and most comps put it in the mid-$900,000s. While some sellers would be inclined to list it just over $1 million to try to get as much as they could out of it, I knew if we priced it just under $1million, we would derive more interest and maximize the selling price. Within two day of listing it, we had multiple offers. It eventually sold close to the asking price because of all the interest it generated. Our approach ensured that every serious buyer who had been out looking came to see the house. At times it's hard to know exactly where something should be priced and in this case, I knew the $1 million mark was our ceiling. But by being aggressive on pricing, you won't be leaving something on the table. You'll actually probably get MORE out of it!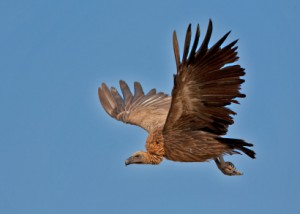 We have a client that was interested in seeing a short sale that just came on the market in a prime location of the Golden Triangle. We called the realtor about it immediately to get him in, but the realtor said they couldn't get in to show the house for 4 days and to call him back then. Of course we told our client, he drove by the house a few times, and 4 short days later, we called the realtor back.
By the time I got ahold of the realtor that day that he finally had a key to let us in, he already had 4 OFFERS from different buyers, most of which were all cash! Of course I was aghast and asked him how they were able to get in to see the house before we were if he didn't have a key, and he told me ALL FOUR OFFERS WERE MADE SIGHT UNSEEN. The owner had already selected a "highest and best" and he would not be showing the property.
I am incredibly curious to know what this home sells for. Investors are out there like hawks!
Interested in real estate in Miami? My areas of specialty are Coral Gables, Coconut Grove, Pinecrest, Ponce-Davis, South Miami and waterfront properties. Feel free to call or email me today. Let me and my team help you in your search!