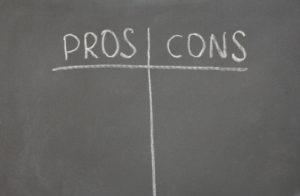 Real estate today is like the wild, wild west. From multiple offers to back-up contracts, it can be daunting! In times like this, people question whether they really need a realtor or not. Here is my perspective!
PROS:
– Realtors know the market, which is always changing. How best to negotiate a deal changes often based on the market conditions, and realtors are abreast of that.
– Making a strong first offer is critical, and the presentation of that offer can be just as important.
– Realtors have relationships with other realtors. Deals come together (and are helped along) based on those relationships sometimes.
– We have tools just from experience to get around inevitable stumbling blocks along the way. It's what we do everyday – so our "toolbox" is overflowing!
CONS:
– Commission must be paid!
– You run the risk of using a realtor who doesn't work hard or doesn't know your market, which could be detrimental.
Call me if you need real estate help. The pros definitely outweigh the cons!
My focused dedication as a realtor in my home town of Miami for over 20 years, consistently puts me at the top of my field. Whether you're looking to buy or sell your home, let me help you from start to finish with my results-proven: professional marketing, excellent property exposure and comprehensive experience.
As the #3 Realtor company-wide at EWM in 2012 with over $55 Million in sales, my focus is on Coral Gables, Coconut Grove, Pinecrest and South Miami — specializing in luxury real estate and waterfront properties. Call me today and let's get started!
305.798.8685 | ashley@ashleycusack.com | Facebook | YouTube