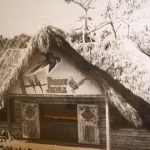 Way back in the 1930s, Franz Scherr created a tourist hot spot called Parrot Jungle.  He did a deal where he rented the land for $25 a year, and charged 25 cents admission to visit his collection of rare and exotic birds.  There was even a show of trained flamingos!  Located on Red Road in what is now Pinecrest, generations of South Florida kids grew up going to Parrot Jungle.  It was "the" place to go on the weekends – there was a little coffee shop where you could go for breakfast.   Nothing like a bird show with pancakes!  Thankfully, even Hurricane Andrew couldn't completely blow it away!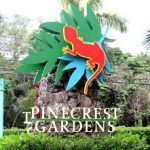 Now is a great time to rediscover this part of old Miami.  When the historic Parrot Jungle moved to Watson Island, the Village of Pinecrest purchased the garden and rechristened it Pinecrest Gardens.  It is just still so pretty, with coral grottos and wandering trails through the grounds.  Kids love the large playground, which even has a small petting zoo.  On hot days, there is a splash garden.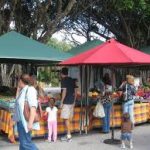 If you haven't been, a great excuse to go is the Pinecrest Farmers Market held there every Sunday until May.   There are all kinds of vendors, selling everything from locally grown organic fruits and veggies to farm fresh eggs.  Go early; grab a cup of coffee and a freshly baked croissant and explore! 
For more about the Garden and the Market, click here .