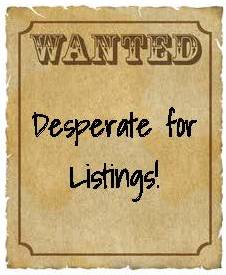 It's an interesting market right now with so little inventory and so many buyers looking. Realtors are having to get creative for their clients and with that in mind I am reaching out to you today! I currently have a handful of buyers looking for homes. If you are considering selling or know of anything that could work, please reach out to me. I welcome your input!
1. Waterfront in South Gables up to $4.5 million, with access to the bay.
2. South Gables or Pinecrest school district up to $1.5 million with at least 15,000 square-foot lot.
3. Gables up to $1.4 million with at least 4 bedrooms and a garage.
4. South Miami area up to $550,000 with at least 3 bedrooms/2 baths, garage and a pool or room for a pool.
If you're on the fence about selling, I would welcome the opportunity to meet with you and talk to you about how I can help!