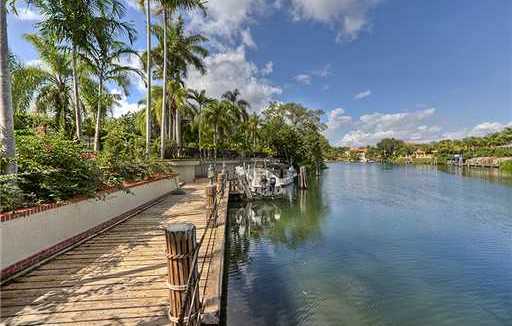 The Coral Gables and Coconut Grove waterfront market is one of my specialties and something I love. As an avid watersports person, the idea of coming home from work and going paddleboarding or sunset cruising sounds delightful! The Coral Gables waterway is especially beautiful to me and I always have an eye on those homes that reside on half-acre+ lots. In the past year, there's been a flurry of activity on the waterway with 5 sales, all on nice sized properties. The average price per square foot of these properties is $645. Two years ago there were only 2 sales in this market, and last year there were 4 sales. With only 1 house currently for sale on a half-acre+ waterfront lot (and a beautiful one at that!), there isn't much to choose from, but I promise I'll be watching in case anything becomes available! Looking for Coral Gables waterway properties? Let me help!
Photo courtesy of the MLS.

My focused dedication as a realtor in my home town of Miami for over 20 years, consistently puts me at the top of my field. Whether you're looking to buy or sell your home, let me help you from start to finish with my results-proven: professional marketing, excellent property exposure and comprehensive experience.
As the #3 Realtor company-wide at EWM in 2012 with over $55 Million in sales, my focus is on Coral Gables,Coconut Grove, Pinecrest and South Miami — specializing in luxury real estate and waterfront properties. Call me today and let's get started!