Hello and Welcome to Miami!
I have designed this website with you in mind, filling it with helpful information. Visit often to search for properties with my user-friendly real estate search solution, get details on schools all over Dade County, spend time reading my blog, or explore to find so much more!
550 South Dixie Highway
Coral Gables, FL 33146
Cell: 305-798-8685
Office: 305-960-5330
A wonderful press release was sent out yesterday confirming that EWM Realty is the leader when it comes to the million dollar market in Miami-Dade County, both in terms of the number of units sold and the dollar volume of units sold. Congratulations EWM! Here is a copy of the full press release:
MIAMI (January 31, 2014) – The year 2013 was a watershed year for million-dollar plus properties in Miami-Dade County, and EWM Realty International, one of the largest real estate services firms in America, and a South Florida exclusive affiliate of Christie's International Real Estate, was at the forefront of the expansive growth.
The 50-year residential real estate brokerage firm was number one in Miami-Dade County once again last year for the total number of million-dollar-plus residences sold, as well as total dollar volume.
According to data from the Southeast Florida Regional Multiple Listing Service (MLS), EWM had a total of 420 single-family home and condo sales in excess of $1 million for the period of January 1 – December 31, 2013, reflecting $900 million in total sales. That number is 26% higher than its next closest competitor who had 334. The remaining top five brokers had a total of 295, 162 and 96 sales, respectively.
"The sale of million dollar-plus homes and condos grew by 27% in 2013 vs. 2012, " said EWM President & CEO Ron Shuffield. "The ongoing impact of the international buyer, evolving markets such as China, and a sharp increase in the number of buyers from the northeast, continued to further South Florida's appeal as a truly global market."
"Miami-Dade's million-dollar plus market has been rapidly evolving," continues Shuffield. "With exponential growth of art and cultural offerings, the region has hit its stride in the global residential real estate arena."
A recent report from Christie's International Real Estate, titled 'Atlantic Insights,' includes Miami with New York and London as three of the most vibrant world cities currently attracting the globally affluent buyer.
In the period 2003 to 2013, the number of million dollar-plus homes and condominiums that have been sold in Miami-Dade has grown three-fold, from 628 annual sales at year-end 2003, to 1,918 at year end 2013.
As to the 2013 Top Broker Rankings for million dollar plus homes and condos sold in Miami-Dade County, they are as follows:
Rank                                      Broker                                   Total Units Sold in 2013
1                        E WM Realty International                                  420
2                       CB Residential Real Estate                                     334
3                       One Sotheby's Int'l Realty                                     295
4                       Fortune Int'l Real Estate                                        162
5                       Douglas Elliman Real Estate                                  96
"Our affiliation with Christie's International Real Estate continues to help expose Miami to the global marketplace," concludes Shuffield. "Potential buyers from around the globe are consistently viewing our listings, furthering this area's appeal."
Founded in 1964, EWM Realty International (EWM) is one of the largest real estate services firms in America. The full-service firm has 10 locations spread through Miami-Dade and Broward counties. EWM's 800 associates and staff members offer residential and commercial real estate services, corporate relocation, and international services, as well as home mortgage and title closing services through affiliated companies HomeServices Lending, LLC and Columbia Title of Florida. EWM's annual sales volume exceeds $2.6 billion.
EWM is the exclusive Miami-Dade and Broward Counties affiliate for Christie's International Real Estate (CIRE), the leading and largest network of luxury, independent, real estate firms in the world, and a subsidiary of Christie's International PLC, the London-based art auction company founded in 1766.  With more than 25,000 real estate professionals operating from 41 countries, the affiliate members of Christie's market the finest residences around the globe. EWM was named  the "2012 Global Affiliate of the Year" for the Christie's Network of luxury brokerages worldwide.
In addition to Christie's, EWM is one of the principal owners of the Leading Real Estate Companies of the World (Leading RE), the nation's largest real estate referral network, comprising more than 500 real estate firms and 140,000 associates marketing residential properties in 30 countries.  Through joint alliances with their member firms, Leading RE provides home buying and selling services to families and individuals relocating throughout the world. EWM is also a member of the luxury division of Leading RE, Luxury Portfolio, which is a collection of 200 firms focused on the marketing of luxury properties throughout 28 countries.
EWM is a wholly owned subsidiary of HomeServices of America, Inc., a Berkshire Hathaway affiliate.  HomeServices is the second-largest full-service independent residential real estate brokerage firm, and the largest real estate settlement services provider, in the U.S.  Through its affiliation with HomeServices of America, EWM is part of a real estate family of 20,000 sales associates spanning 21 states.  For additional information, visit www.ewm.com.

My focused dedication as a realtor in my home town of Miami for over 20 years, consistently puts me at the top of my field. Whether you're looking to buy or sell your home, let me help you from start to finish with my results-proven: professional marketing, excellent property exposure and comprehensive experience.
As the #3 Realtor company-wide at EWM in 2012 with over $55 Million in sales, my focus is on Coral Gables, Coconut Grove, Pinecrest and South Miami — specializing in luxury real estate and waterfront properties. Call me today and let's get started!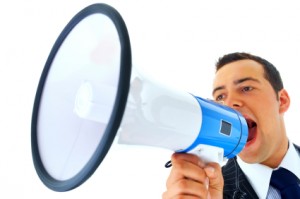 It's so interesting to me to see how much things have changed in the real estate industry over the 20+ years that I've been in the business.  One of the most striking things to me is how important marketing is today and how many more venues we have to market properties than we did way back when. The internet is a critical component to our marketing efforts – EWM has affiliations with several different companies, so everything that goes into the MLS automatically gets sent to Trulia.com, Realtor.com, Yahoo.com, EWM.com and a variety of other websites that we know consumers rely on for real estate searches. EWM is partners with Christie's International so all of our listings go to their website as well. I also create individual websites for each one of my listings. In addition to all of the internet marketing that I do, I also send Email campaigns to a list of local agents, post all of my listings on JustAskBoo, run ads in the Herald every Sunday, create beautiful brochures, make phone calls to any realtors I think would have interested clients, get professional photography done of every listing, and the list goes on and on. I have always believed that when I get a listing, it is my job to put it out there to reach as broad of an audience as I can, and to help the sellers get their house sold effectively and efficiently. By the time someone makes an appointment to see one of my listings, they have already "previewed" the house on the internet, so I have to make an impression on someone before they ever step foot into a house.

Just this past week, I did a major marketing blitz for one of my listings that had just been reduced and was ready to be sold as a short sale. I posted it on JustAskBoo, email blasted my list of Realtors, made 20+ phone calls to various agents, held an impromptu open house on Sunday, had a Broker's Open House Wednesday, and within days, I have 4 offers on the home. This just goes to show how productive a marketing blitz can be in this market, and what a difference it truly makes. As realtors, we no longer post listings on the MLS and wait for the phone to ring. Our marketing wheels are in motion long before the listing ever hits the MLS, and this is a perfect example of how marketing can be so effective.