Hello and Welcome to Miami!
I have designed this website with you in mind, filling it with helpful information. Visit often to search for properties with my user-friendly real estate search solution, get details on schools all over Dade County, spend time reading my blog, or explore to find so much more!
550 South Dixie Highway
Coral Gables, FL 33146
Cell: 305-798-8685
Office: 305-960-5330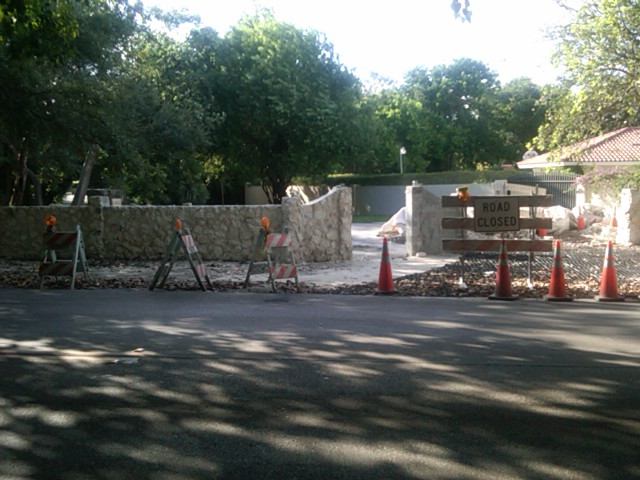 Have you noticed the construction going on at Hammock Lakes right now? The new gates are going in as we speak! I wrote a post about them last year – you can read it here. Walled gates are being constructed at the corner of Hammock Lake Drive and Old Cutler Road (as seen in the photo above) and a manned guard gate will be constructed at the north end of the community on Schoolhouse Road and Kendall Drive. These gates will bring some extra privacy and security to this already private neighborhood, and it may help values go up within the gates given the premium that exists in gated communities.
Leave a Reply