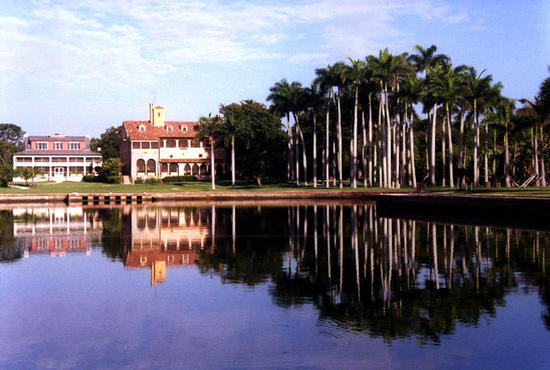 It is that time of year again and The Villagers are hosting their wonderful 2010 Holiday House Tour! This year the tour is titled "A Vintage Day by Biscayne Bay". If you have never been on one of these tours you are in for a treat. Architecturally significant and interesting homes are opened for the public to tour with fascinating information about each home. This year the tour will begin at the Deering Estate and will feature a total of 6 homes, 3 of which are bayfront. The homes are in Palmetto Bay and Coral Gables. This is such a wonderful way to spend a day with friends and see a myriad of homes.
In the past, I have made this a great day with my Mom or friends and I wanted to bring it to your attention.  It is usually such beautiful weather that you cannot help but be so thankful to be living in Miami and enjoy this opportunity to take a peek at the past!
The 2010 Holiday House Tour will take place on Friday, December 3, 2010 from 10:00 am until 3:30 pm. There will be a quilt raffle, a boutique and light refreshments. Tickets must be purchased in advance, no later than Tuesday November 23. The cost is $30 and is a tax deductible donation. You can send checks to: The Villagers, Inc., PO Box 141843, Coral Gables, Florida 33114. Checks should be made payable to "The Villagers Inc." and include your address, telephone number and e-mail on the check. They do disclose that they regrettably cannot accommodate wheelchairs or strollers. If you would like more information, please feel free to call 305-274-9881.
When you receive your tickets you will receive the information about where the tour will begin and the specific addresses. Start the holiday season out in this fun way and enjoy our heritage!!
Photo courtesy of deeringestate.com.