Hello and Welcome to Miami!
I have designed this website with you in mind, filling it with helpful information. Visit often to search for properties with my user-friendly real estate search solution, get details on schools all over Dade County, spend time reading my blog, or explore to find so much more!
550 South Dixie Highway
Coral Gables, FL 33146
Cell: 305-798-8685
Office: 305-960-5330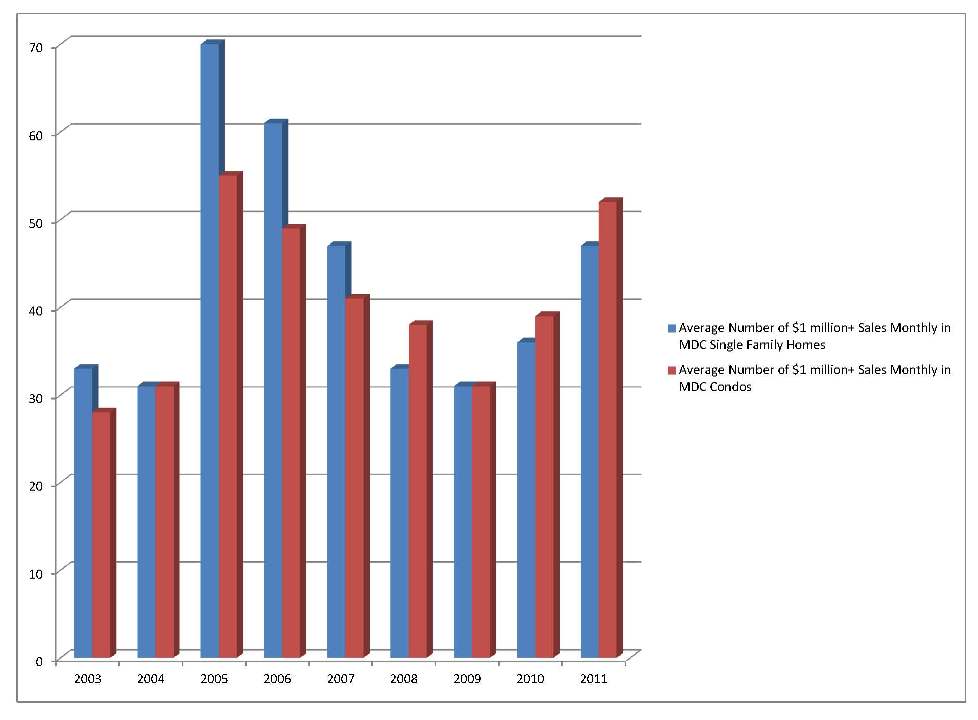 Have you heard? The $1 million+ market in Miami is making a comeback! While we continually talk about how much prices have come down in the past few years, we have had an increase in the number of sales over $1 million since 2009, and we are trending upwards. We hit a peak for the number of $1 million+ sales back in 2005, averaging 70 single family homes per month and 55 condos per month. That dropped every year thereafter, hitting a low in '09 when we averaged 31 single family homes per month and 31 condos per month. But we're on the up and up – so far this year we have averaged 47 $1 million+ single family home sales every month, and 52 condo sales! And the icing on the cake? Miami-Dade is on track to have more sales this year than we have ever had before!
honky bowles said at September 26th, 2011 at 9:42 pm

Hi Ashley,

I was VERY surprised..we have a contract on the house..$549,000.00..cash!!!!! This is the second offer we got. The first one was for five hundred thousand..cash…where do these people get this kind of money???????? I thank you again for talking to me about the house..you are truly a dear friend.

Honky
Leave a Reply