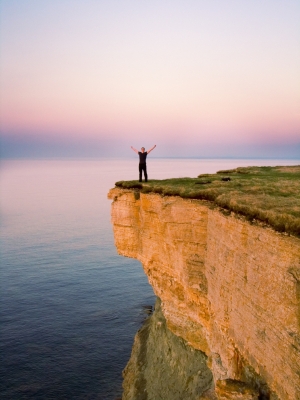 With all the talk of the Fiscal Cliff this past week, I'm happy to report some good real estate news! An article I read  online this week discusses two items that were untouched in the negotiations, benefitting homeowners. The first deals with the mortgage interest deduction, which will remain in effect, and the second is the mortgage debt forgiveness act, which has been extended for another year. I wrote about the second in June. This act helps people who are short selling their homes, eliminating a tax on the deficit of what they owe the bank versus what the home sells for. This incentivizes people whose homes are upside down to sell as a short sale, instead of letting their properties be taken by the bank as a foreclosure.
These two items were of great concern to us! Regarding the mortgage interest deduction, if people can't deduct the mortgage interest on their taxes, then there's less incentive to buying houses potentially making it more attractive to rent than to buy for people.  The mortgage debt forgiveness act extension helps continue the stream of short sales keeping homes on the market and reducing the number of foreclosures down the road.
I am happy to share some positive news in light of what's going on. To read the full article, click here.