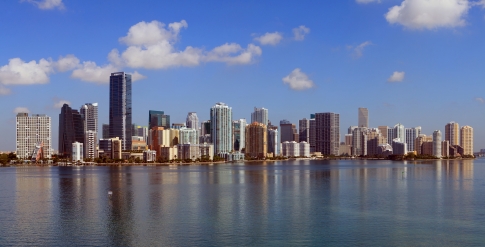 Miami's real estate market has seen major shifts in the past 10 years – from a time in 2005 when there was precious little on the market, to an overflowing MLS a few years later littered with short sales and foreclosures. The turnaround from the "worst" days has been a quick one, with prices on the rise and inventory once again on the decline. One of the best examples of all these extremes is the Brickell condo market. Not long ago, Brickell was overflowing with (mostly distressed) inventory. Today, the inventory is very low and we are seeing prices rising rapidly. The average price per square foot is $239 today, up 54% since the low of $155 set in March 2009. Inventory is down 71% since the height, and there's only 4.9 months of inventory now. It's still not back to the high prices we saw in 2007, but headed in the right direction!
My focused dedication as a realtor in my home town of Miami for over 20 years, consistently puts me at the top of my field. Whether you're looking to buy or sell your home, let me help you from start to finish with my results-proven: professional marketing, excellent property exposure and comprehensive experience.
As the #3 Realtor company-wide at EWM in 2012 with over $55 Million in sales, my focus is on Coral Gables, Coconut Grove, Pinecrest and South Miami — specializing in luxury real estate and waterfront properties. Call me today and let's get started!
305.798.8685 | [email protected] | Facebook | YouTube