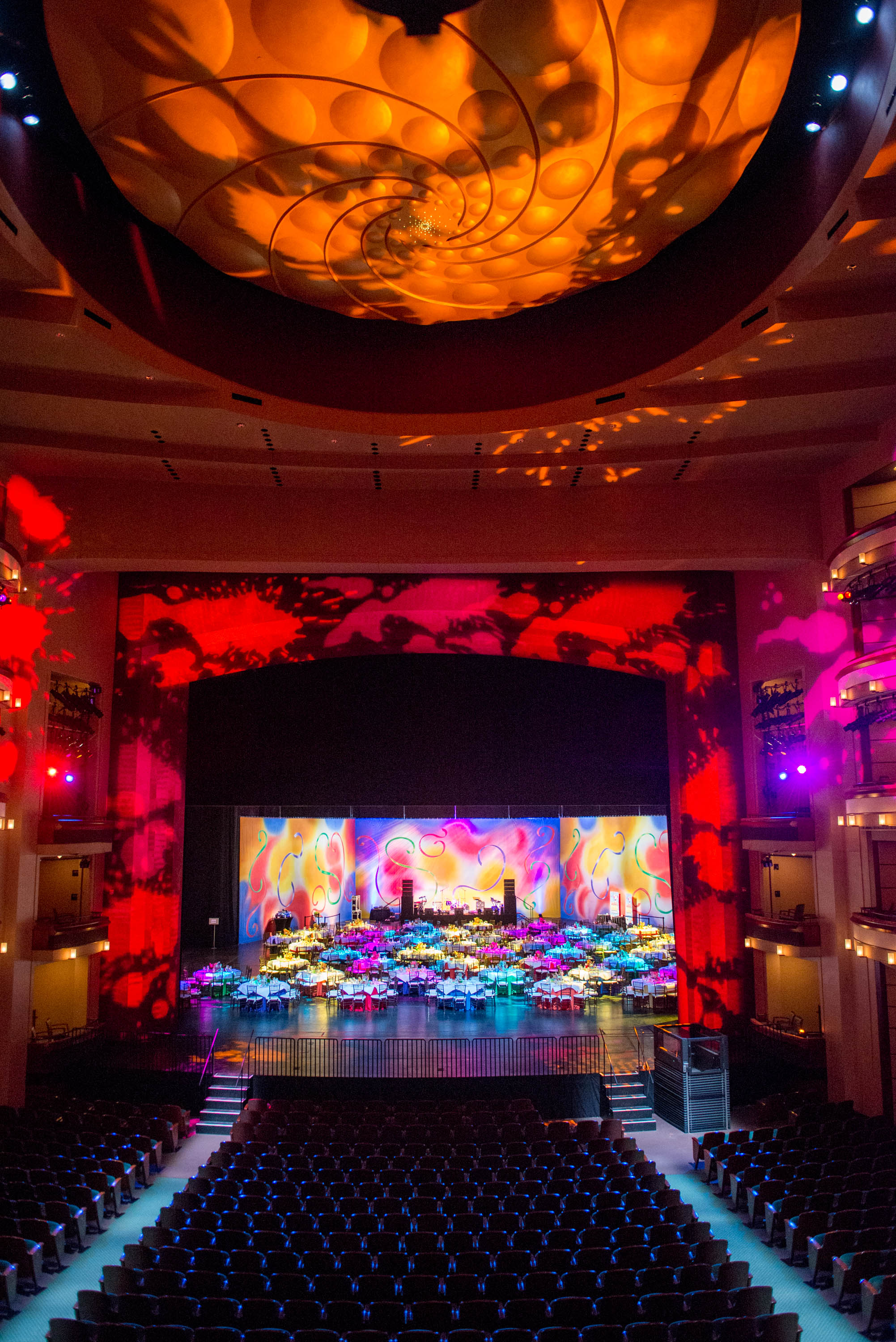 "Imagination is more important than knowledge."
– Albert Einstein
Einstein's quote above was the inspiration behind Adrienne Arsht Center's recent Imagination Ball in Downtown Miami.  In its inaugural year, this fantastic "ball for children" was a huge success! That's right, a ball for children!  It took place on October 6th from 2-5 literally ON the Lynn Wolfson Stage in the Ziff Ballet Opera House at the Adrienne Arsht Center. Co-chairs Shannon Signorello and Rebeccca Whited created this most innovative event to help introduce and expose our children to the arts. It featured a rock band for children that created a festive atmosphere before the star of the day, David Garibaldi performed art before our eyes. Garibaldi's CMYKs dazzled children and adults alike as he created portraits of different musicians while dancing! The tables were dripping in candy and cookies courtesy of Barton G who catered the event. It was truly magical and made me even prouder to be a part of this incredible Miami community.
The Social and Cultural scene in Miami grows every year with the addition of great events like the Imagination Ball. Cultural events like these help contribute to real estate values in Miami.
Take a peek at these incredible photos from the event!
My focused dedication as a realtor in my home town of Miami for over 20 years, consistently puts me at the top of my field. Whether you're looking to buy or sell your home, let me help you from start to finish with my results-proven: professional marketing, excellent property exposure and comprehensive experience.
As the #3 Realtor company-wide at EWM in 2012 with over $55 Million in sales, my focus is on Coral Gables, Coconut Grove, Pinecrest and South Miami — specializing in luxury real estate and waterfront properties. Call me today and let's get started!
305.798.8685 | ashley@ashleycusack.com | Facebook | YouTube