Hello and Welcome to Miami!
I have designed this website with you in mind, filling it with helpful information. Visit often to search for properties with my user-friendly real estate search solution, get details on schools all over Dade County, spend time reading my blog, or explore to find so much more!
550 South Dixie Highway
Coral Gables, FL 33146
Cell: 305-798-8685
Office: 305-960-5330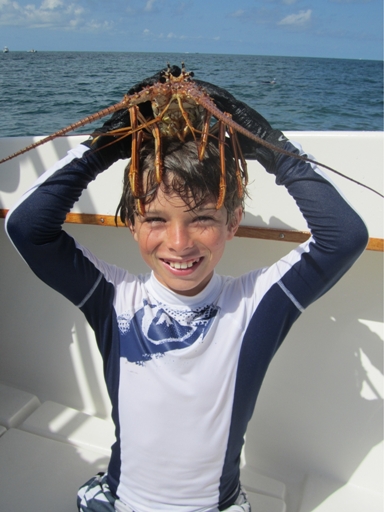 I'm taking a break from real estate on JustAskBoo for lobster mini-season! One of my most favorite times of year, mini season is a 2-day event that takes place annually the last Wednesday and Thursday in July. The regular season always runs from August 6th-March 31st, but there's something special about mini season. The water is filled with families and adventurers out to make a catch before the commercial traps get put out. My whole family comes into town for the event and we spend two days on the boat laughing, diving and spending good quality time together. It's a real team sport! Each person is allowed 6 lobsters, so we always try to catch our fill. Some of us are in the water hunting, while others are on the boat keeping count and measuring. It's such a fun few days together – always followed by a delicious dinner! Happy Hunting!
Mary Beth Byrd said at August 2nd, 2011 at 8:39 pm

Ashley….LOVE the blog about the best time we have all year, Lobster Season. Just so everyone knows, Ashley is a master diver and never lets her team down when it comes to bringing in her limit! Love you Ash and can't wait for our time together on the water in Key West again next summer!
Leave a Reply