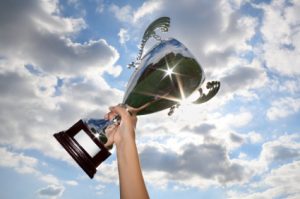 Did you see the article  in the Herald on Tuesday written by Toluse Olorunnipa?  Miami has been voted the top market in the nation to buy a house instead of renting one! 
What does all this mean?  And how did we get hit with such an honor?
The article explains that Trulia, one of the top real estate research firms, conducted a study comparing home prices vs. rental prices in 50 of the country's biggest cities, and analyzed in which city buying a home made the most financial sense.  They figure this out by comparing what it would cost to buy a home, versus what it would cost to rent that same home for a year. They then take that ratio of buying to renting, and that number determines how cost effective it is to buy somewhere instead of rent. For example, say you bought a home for $200,000, and the cost to rent that same home for a year was $20,000, then your buy-to-rent ratio would be 10. The report states that any ratio below 15 is considered a buyers market, and right now Miami has a ratio of 6!  The study states that the worst places to buy right now are cities like New York and Seattle, where ratios are as high as 31.
If you think you might want to look into buying instead of renting, feel free to give me a call at 305.798.8685. I'd be happy to talk to you further about the advantages of homeownership!