Hello and Welcome to Miami!
I have designed this website with you in mind, filling it with helpful information. Visit often to search for properties with my user-friendly real estate search solution, get details on schools all over Dade County, spend time reading my blog, or explore to find so much more!
550 South Dixie Highway
Coral Gables, FL 33146
Cell: 305-798-8685
Office: 305-960-5330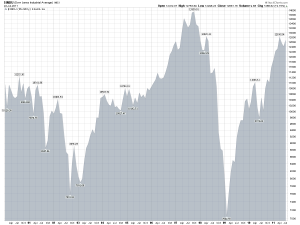 Ever noticed how consumer confidence in real estate is so tightly linked to the strength of investor confidence in the stock market? Check out the two charts above: one shows the Dow Jones Industrial Average since 2002 and the other shows the Average Price Per SqFt for single family homes in Dade County since 2002. When the stock market crashed in 2008, the real estate market crashed with it. Then the stock market started a steady rebound mid-2010, and we've been busy in real estate since then. However, real estate is slower to rebound than the stock market. So, while we haven't seen the huge spike back up like the stock market, we have seen enough buyer confidence return that sales have been level as have prices with an ever-so-slight increase. If investor confidence stays strong, I think the real estate market will remain steady and, hopefully, continue to see slow growth in 2012.
Leave a Reply