Hello and Welcome to Miami!
I have designed this website with you in mind, filling it with helpful information. Visit often to search for properties with my user-friendly real estate search solution, get details on schools all over Dade County, spend time reading my blog, or explore to find so much more!
550 South Dixie Highway
Coral Gables, FL 33146
Cell: 305-798-8685
Office: 305-960-5330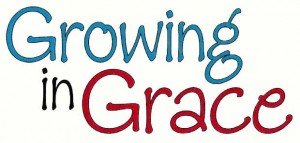 I used to take a wonderful parenting class that you've probably heard of called Growing in Grace, taught by Sue Nichols and Laura Walker. As life got busy and my kids got older I stopped taking it, but I truly miss them! They spoke today at St. Thomas, my children's school, and it reminded me about how great their classes are – always fun, witty and full of advice on how to raise hearty kids today. I'm a member of St. Thomas Church and was thrilled to learn that they are going to be at the church for the next four Sundays from 9-10am teaching their class and reflecting on a great book called, "The Blessings of a Skinned Knee." Regardless of your religion, beliefs or faith, there is a lot to be gained from hearing what Sue and Laura have to say. I encourage you to come and be a part of these classes and then join us for church at 10:00. Come experience Growing in Grace and St. Thomas Episcopal Church!
Leave a Reply