Fun in the sun at Woman Key, just off Key West
I spent some time in July for my family's annual summer stay in Key West and thought it would be fun to reintroduce Key West to the world because it's such a wonderful getaway place from Miami or anywhere, and is often overlooked. When people think of Key West, it is often the late night bars & trashy t-shirts that come to mind, but our Key West is entirely different. We take our boat down and spend much of our time on the water. Second only to the Bahamas, the water around Key West is brilliant and full of life. Life on the water is unmatched – my kids have learned to catch lobsters and spearfish here, and spend the rest of their days tubing, parasailing or just exploring on the flats. My husband and his friends are constantly finding new great coralheads to dive and spear hogfish & grouper.
Unlike the Bahamas, you  can escape to Key West and your cell phone and computer still work (although there is good and bad to that).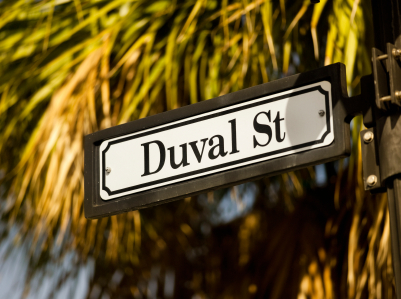 My favorite spots:
The Truman Annex – The best place for short & long term rentals. This is where the Little White House is located. It's a gated community that has large homes, small condos and everything in between. Perfect for a one month stay, or even just for a weekend. In this beautiful gated community, you feel like you've entered a whole new world, but you're just a block off Duval Street and only a couple blocks from our favorite marina. You can contact Compass Realty at rentals@compassrealty.com and ask for Everett Smith.
The A & B Marina – this is a great place to keep your boat. They also do short term slip rentals. Super convenient and the people there couldn't be nicer. From The A&B Marina, you're just  a few steps from the best place in Key West to get a Key Lime Martini (definitely not to be missed), The White Tarpon and the best Key West pinks (shrimp) at The Conch Republic.
The White Tarpon – this wonderful bar literally makes the best Key Lime Martinis in the world (the glass's rim is even lined with graham cracker crust – yum!), and it doubles as a great place to purchase fine wines, and will be opening a package food store shortly.
Sunset Key – this is a great place to enjoy an anniversary, or even take the kids for a long weekend. It's just a 4 minute ferry-ride from Key West and it's an incredibly lush island with beautiful villas and fabulous amenities. This is one trip our family never misses – a night at Latitudes for a wonderful meal and to shoot our annual Christmas picture on the beach!
There are so many fabulous restaurants, it's hard to just name a few, but here goes: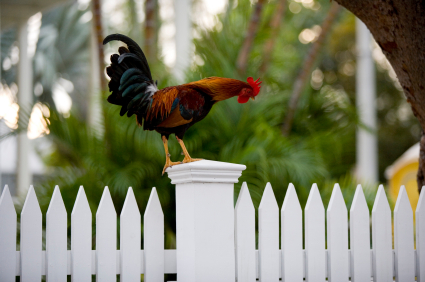 La Trattoria on Duval Street – this is a great local restaurant. Fabulous Italian food and wonderful service. The pasta dishes are all phenomenal.
Louie's Backyard – hate to be cliché, but you just can't beat Louie's for an afternoon drink and a fabulous dinner of shrimp & grits. It's so hard to find restaurants that make amazing food, but also have great views of the water – Louie's has both!
Blue Heaven – you can't beat this outdoor breakfast spot where you dine amongst the roosters. The menu is superb. The pancake selection alone is amazing. And the atmosphere is unmatched. It's also a great place for kids because while you wait for a table, they can stay busy playing ping pong in the back. They also have a nice lunch & dinner menu.
Santiago's Bodega – this is a place you'll never find without asking a local. It is a tapas restaurant with a great atmosphere, and an amazing menu. Don't miss the ceviche! Then again, I haven't had a bad meal here!
Virgilio's – for great music (from rock to jazz) and late night dancing. It backs up to La Trattoria. You can either get to it from La Trattoria, or there is also a side street you can take to enter. It has a great Key West feel to it – this isn't Sloppy Joe's…
While strolling down Duval at the corner of Sloppy Joe's, turn down Greene Street to go to Captain Tony's to try to toss a quarter over your head and into the grouper's mouth.
Our favorite raft up spot – Woman Key. Here you will find absolutely gorgeous water and endless flats!
 Key West has so much to offer. If you haven't been in a while, try it again, especially with a boat!