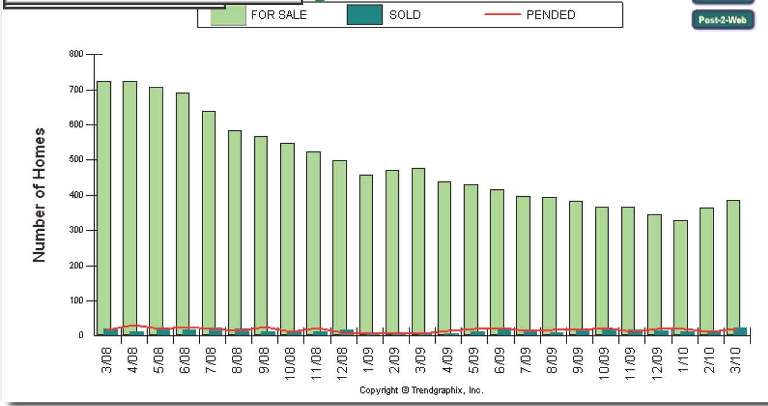 Whew! The first quarter of this year has been amazingly busy.  Normally, at any given time, I carry around 20 listings and am currently down to my lowest inventory level in years. This is not just my story; you will hear this time and time again in the local and national news. The Miami Herald reported last week that home sales rose more than expected in March. They also revealed that sales of previously occupied homes rose 6.8 percent last month!
 
Attached please find a graph that gives the bigger picture for the market. In Coral Gables and Coconut Grove the inventory is down 46.7% from 2 years ago in the $700,000 – $1,500,000 range. While these sales are at our new, downward-adjusted prices, the low level of inventory is allowing Sellers to hold more firmly at their price when negotiating with Buyers.
 
If you are considering selling your home, I would love the opportunity to have a marketing consultation with you and present my customized plan for your home.
 
Please call me with all of your real estate needs at 305-798-8685 or e-mail me at ashleybcusack@gmail.com. I also love getting your feedback and any suggestions on future postings you would like to see.