Hello and Welcome to Miami!
I have designed this website with you in mind, filling it with helpful information. Visit often to search for properties with my user-friendly real estate search solution, get details on schools all over Dade County, spend time reading my blog, or explore to find so much more!
550 South Dixie Highway
Coral Gables, FL 33146
Cell: 305-798-8685
Office: 305-960-5330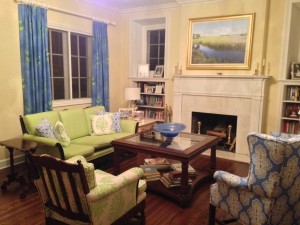 I love our most notable style of architecture in Coral Gables and actually live in an Old Spanish home myself, but often these homes feel dark and tired. I've always found, and often recommend to my clients who are listing their houses for sale, that bright colors should be used as well as fun fabrics to help give some youth to these old, wonderful houses! To add some color and vitality to my living room, I used Lilly Pulitzer to help give it a fresh and fun feel. It made such a difference and now my living room looks so much more inviting. Even though the furniture is typically not included when you sell a house in Coral Gables, adding a pop of color and eclectic style in your furnishings will broaden the appeal of your home to buyers. Thinking about selling an Old Spanish home? I'd love to help!
My focused dedication as a realtor in my home town of Miami for over 20 years, consistently puts me at the top of my field. Whether you're looking to buy or sell your home, let me help you from start to finish with my results-proven: professional marketing, excellent property exposure and comprehensive experience.
As the #3 Realtor company-wide at EWM in 2012 with over $55 Million in sales, my focus is on Coral Gables, Coconut Grove, Pinecrest and South Miami — specializing in luxury real estate and waterfront properties. Call me today and let's get started!
305.798.8685 | ashley@ashleycusack.com | Facebook | YouTube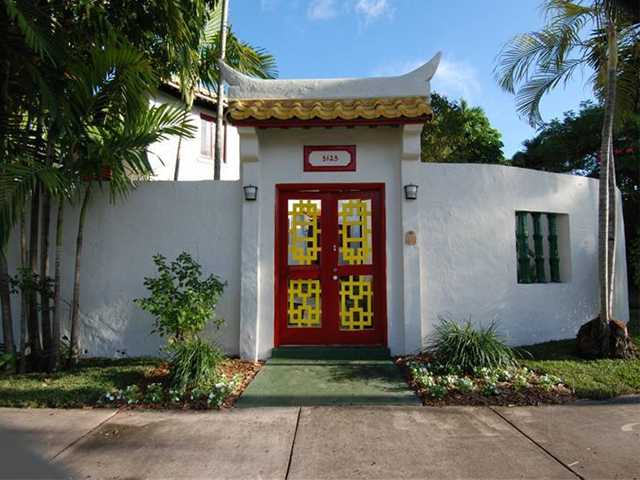 I've written in the past about all of George Merrick's beautiful villages throughout Coral Gables. I have had numerous listings in these villages and always love selling a piece of history. Merrick planned a number of diverse villages throughout the city, one of which is the Chinese Village. Located on Riviera Drive just south of US1, this is one of the most unique villages because it stands out so much! Blue and yellow roofs adorn the homes, with red and yellow doors and very unique architecture.
There's currently one house listed for sale in the Chinese Village – the first time any of these homes have been on the market in many years. Listed with Coldwell Banker, it's a historically designated 5 bedroom/3.5 bath 2-story home with 2-car garage and a nice backyard. The Chinese details are found throughout from the intricately carved glass, to the unique staircase banister, to the fret work doors overlooking the backyard. It's truly a special home! It's currently pending sale but was listed in January for $899,000.   Photos and property information courtesy of the MLS.