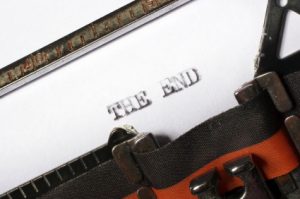 One of the most important things that I do (and have always done) to be successful in real estate is to set goals for myself. Ten or fifteen years ago, I went to a Tony Robbins seminar (yes, truly I did! I even walked on hot coals!) and it was actually very informative and very introspective. The most important thing I learned was about goal setting. First of all, he says you always have to write your goals down to help realize them. But also you need to figure out where you want to end up in life, and work backwards from there. So he has you look 20 years down the road, 10 years down the road, 5 years down the road, 1 year, 6 months, 1 month, 1 week and then to tomorrow. You should clearly outline what your expectations are for yourself for the years to come and map out a course for yourself knowing what your end goal is, and you can keep yourself accountable as you succeed (or not) along the way.
One of the most common mistakes people make is that they set goals that may be unrealistic or even not important to them in reality. They taught us that looking at the end result is so important, and you should always start there. Your goals may not be about making the most money or being the most successful, but making sure that you've raised healthy and productive children and lived a happy life. Sometimes attaining your goal may mean taking an extra trip with the family, or making sure you're prioritizing things properly. Every day, you should make sure that you are doing the things that you need to. Set milestones along the way. And as you get closer to your goal, you get more specific about what you're going to do to achieve all that.
If a course is set, your goal is mapped out and you keep yourself accountable along the way, it's much easier to achieve those lofty goals we set for ourselves! Just remember – start at the end, and work your way backwards to today, and WRITE IT DOWN!
Interested in real estate in Miami? My areas of specialty are Coral Gables, Coconut Grove, Pinecrest, Ponce-Davis, South Miami and waterfront properties. Feel free to call or email me today. Let me and my team help you in your search!