Hello and Welcome to Miami!
I have designed this website with you in mind, filling it with helpful information. Visit often to search for properties with my user-friendly real estate search solution, get details on schools all over Dade County, spend time reading my blog, or explore to find so much more!
550 South Dixie Highway
Coral Gables, FL 33146
Cell: 305-798-8685
Office: 305-960-5330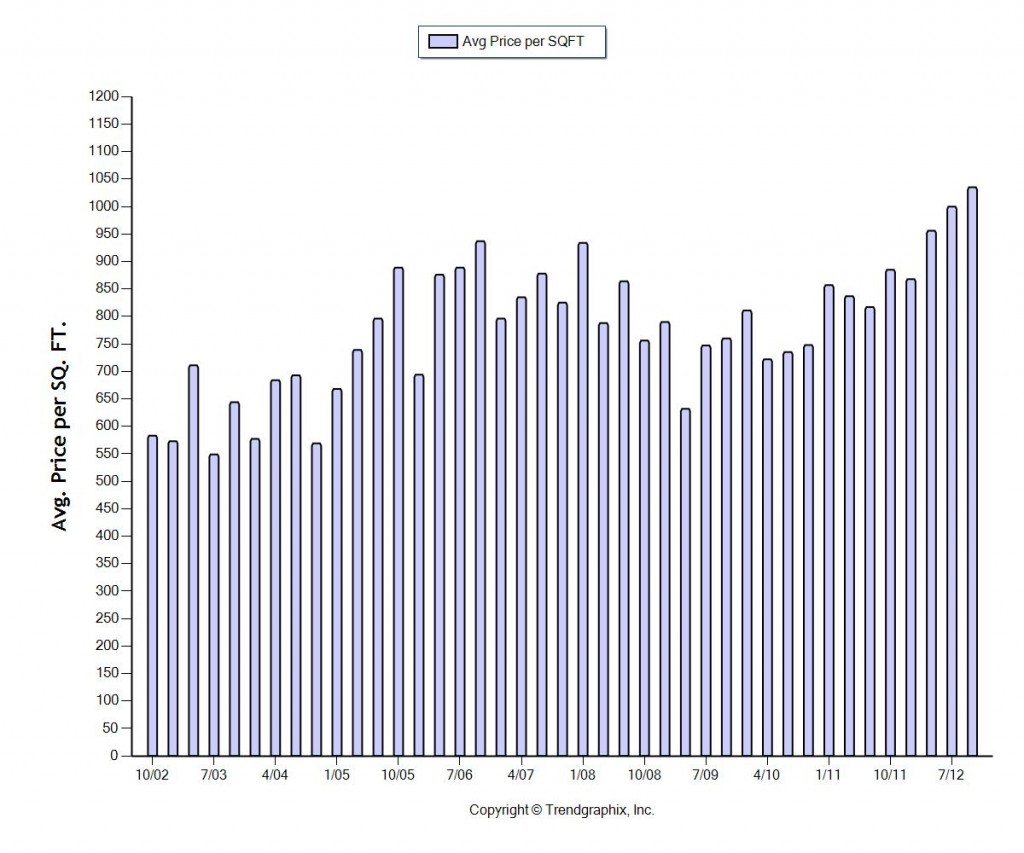 With Art Basel going on this week, I thought it would be fun to talk about the Miami Beach luxury condo market today. I was with some buyers out there earlier this week and really felt the comeback that has occurred since the real estate crash. My analysis covers all condos on Miami Beach priced between $1.25 million – $3 million. Condo inventory is way down – at the height of the market in 2007, there were 351 condos on the market and right now there are only 142 units available, a 60% decrease! Prices are on the rise – the average selling price per square foot is $1,033 which is an all time high (see attached chart showing average $/Sq Ft since 2002) – what an achievement! Another staggering statistic about Miami Beach sales? 70% of EWM's sales on the Beach are cash transactions, which is certainly a driving force behind the recovery. It's definitely a fun time to be on Miami Beach – get out there and enjoy it!
Leave a Reply